Range Rover 10th Anniversary Editions
It has been ten years now since the third generation of Range Rovers was introduced by Land Rover, and to this day, these emblematic SUV's still dominate the world of luxury, performance and style. To celebrate that fact, the company has released three new editions that further reinforce that superiority – welcome to the TDV8 Westminster, TDV8 Autobiography and Supercharged Autobiography.
Westminster Edition
The Westminster acts as a replacement for the Land Rovers Vogue and Vogue SE. It is a specification that goes further with even more comfort and convenience as standard. A Westminster can be recognized by a set of exterior features such as the front grille and side vents which are finished in bright "Noble" while the lower splitter bar and fog lamp bezels are in 'Titan' silver. 20-inch, 10-spoke alloy wheels bare the weight of the 'Westminster' badge riddled body of the vehicle. Inside, one would find that the tread plates are illuminated in order to complement the feast of luxury that is the interior of the Westminster - Grand Black lacquer trim elements and luxury carpets complete with bright-finished pedal finishers. Range Rover's innovative Dual View infotainment screen redefines interactivity. Depending on the angle of looking at the screen, people can observe different things on the same monitor at the same time. The front seats can be either heated or cooled electronically which can probably be quite energy consuming. However, that worry fades against the fact that the entertainment system alone comprises of 19 speakers – 1200 Watts of power coming from the harman/kardon LOGIC7 surround sound system.
Power comes from a 4.4 TDV8 engine while an 8-speed automatic gearbox takes care of the smooth delivery. The end result is a 309 hp powerhouse that has the a torque figure of 700 N·m (516lb·ft).
Exterior finishes are in a choice of seven with five interior ones as a combination. Equipment is abundant with thing such as: electric sunroof, automatic headlights and windscreen wipers, Park Distance Control with rear-view camera, memory setting for the steering wheel, driver's seat and rear-view mirror and a heated, leather trimmed steering wheel.
TDV8 Autobiography and Supercharged Autobiography
The Autobiography editions share features with the Westminster plus even more exclusivity: The Bumpers are new and integrated stainless steel ornaments the exhaust finishers and side skirts. The 20-inch alloy wheels are in Shadow Chrome. Inside, the rear seats have a recline and lumber adjust function, electric heated/cooling and aircraft-style headrests with wings for added support. Other than that, the Autobiography versions have the same grille and side vents finishes as the Westminster's, the same illuminated treadplates and the same rocking LOGIC7 surround sound system. The 4.4 TDV8 Engine is also used in the Autobiography but in the Supercharged Autobiography a 5.0-litre LR-V8 petrol unit seems more appropriate (503hp).
To round things up, the Westminster offers more luxury and equipment than the former Vogue and Vogue SE for the price of £69,995 ($110 704). Topping the exclusivity scale however are the TDV8 Autobiography and the Supercharged Autobiography which cost £84,295 ($133 321) and £86,895 (137 433) respectively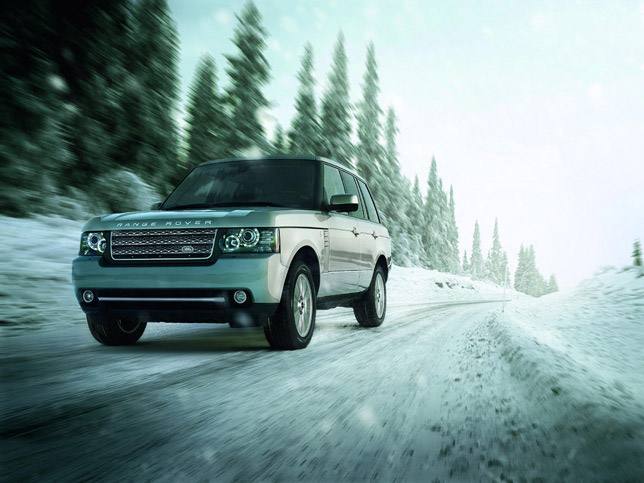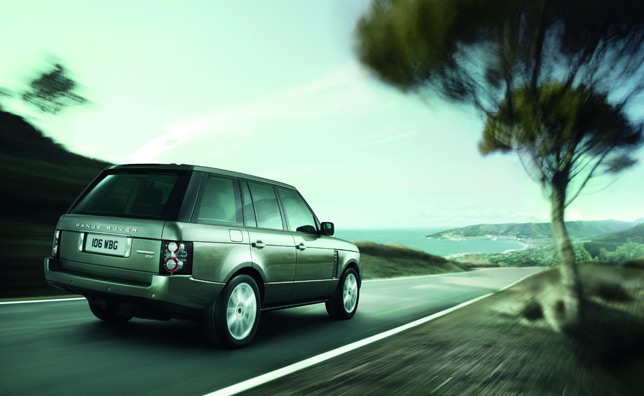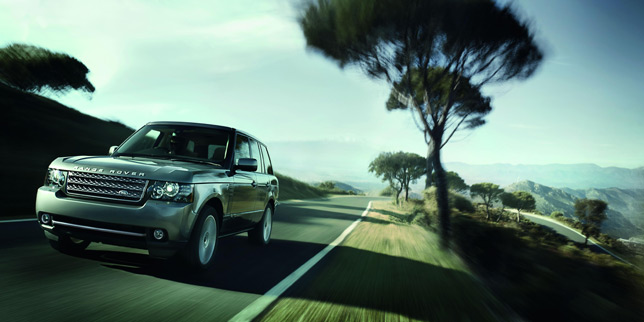 Source: Land Rover