2013 Range Rover Brings New Levels of Luxury and Refinement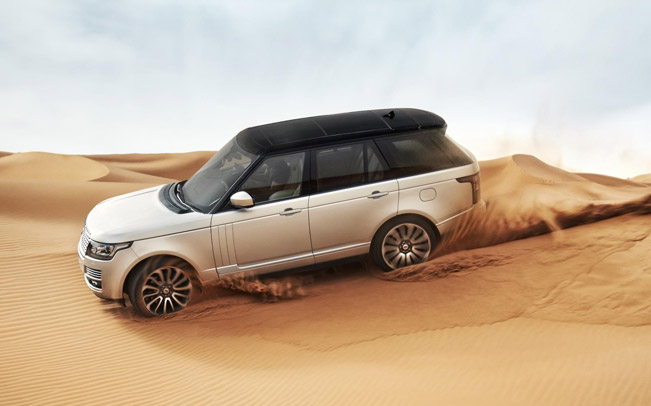 2013 Range Rover is going to bring new levels of luxury and refinement too the automotive world. It is now lighter, stronger and has so many modifications which lead to improvement of the driving experience.
This is the fourth generation of the emblematic vehicle and in fact it has been developed from the ground up, combining the innovative spirit and iconic design of the original model. For example, could you believe that this Rover is almost 40 percent lighter than its predecessor?
This is due to its revolutionary lightweight all-aluminium monocoque body structure. In other words, or to be more precise – in numbers, this means that there are total vehicle weight savings of up to 420kg. Furthermore, the reduced weight has brought about significant improvements in performance, agility, fuel economy and CO2 emissions.
What the designers have added to the strong and rigid lightweight body is aluminum front and rear chassis architecture. It has been created with entirely re-engineered four-corner air suspension.
Moreover, the vehicle's handling and agility have been greatly enhanced. The new suspension architecture for instance now offers flatter and more confident cornering, with natural and intuitive steering feel.
This new Range Rover still preserves the iconic exterior design. However, some of the design cues received fresh interpretation and thus becomes the most refined Range Rover ever.
Amongst the industry-leading innovations included is the next-generation version of Land Rover's Terrain Response® system, which analyses the current driving conditions and automatically selects the most suitable vehicle settings for the terrain.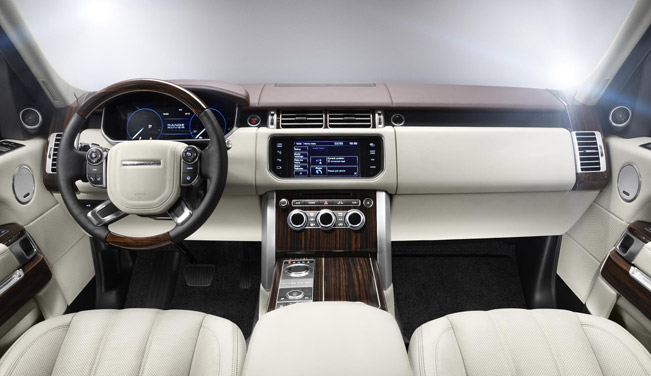 There of course have been modifications made to the interior as well. Within the cabin, the all-new Rover delivers serene isolation and experience of luxury. For instance, what contributes to the reduced noise levels are the rigorously optimized body structure and acoustic lamination of the windscreen and side door glass.
On the other hand the luxurious interior has received a modern take on Range Rover design cues. Clean and elegant surfaces are flawlessly presented using the finest leathers and veneers. In addition, rear passengers will have additional 118mm of legroom.
More importantly, the engine range included in this line up is the following: a refined supercharged V8 petrol engine, TDV6 and TDV8 diesel engines. They all combine responsive performance with outstanding CO2 emissions.
Further technical specification and pricing will be released in early September ahead of the Paris Motor Show.
Source: Land Rover