Range Rover Evoque by Caractere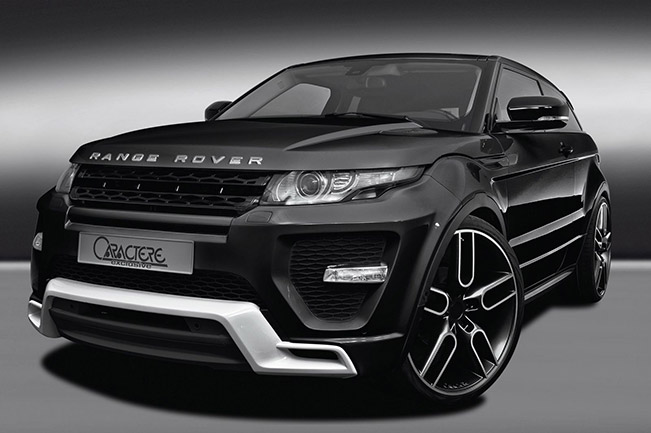 Caractere Exclusive has presented their latest tuning project based on the high-appreciated Range Rover Evoque. The stylish crossover comes with a number of modifications including improved aerodynamics and a set of enormous wheels.
The conversion kit for the Range Rover Evoque includes a new front bumper, a new rear bumper, a roof spoiler add-ons (two pieces) and CW1 light alloy wheels in different sizes – 9J x 20", 9.5J x 21" and 9.5J x 22" fitted with relevant tires. The rims are finished in nice graphite paint giving them a unique look.
All body parts are manufactured from PU Rim guaranteeing high-quality and durability. They are also easy to install and paint, so the perfect look is warranted.
The engine range of 2014 Range Rover Evoque includes a 2.2 liter four-cylinder diesel with either 150HP (110 kW) or 190HP (140 kW). There is also a powerful 2.0 liter turbocharged petrol engine with 240HP (176 kW). The petrol variant accelerates 0-100 km/h in 7.6 seconds and has a top speed of 217 km/h (138 mph). The curb weight is 1,670 kg (3,682 lbs) and the combined fuel consumption stands at just 8.3 liters / 100 km.
Source: Caractere