Rare 1954 Bentley R Type Continental Fastback to be Auctioned at Silverstone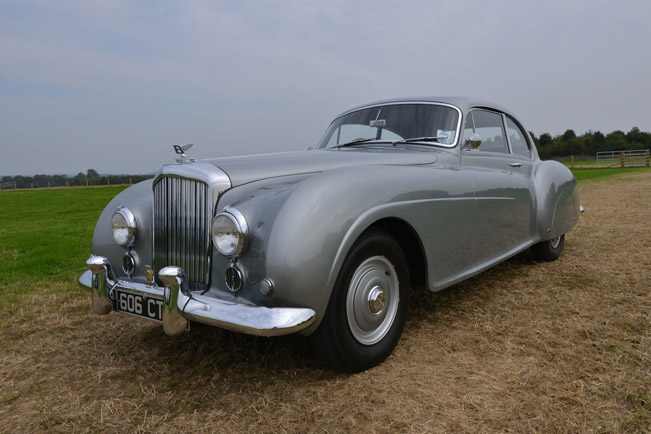 1954 Bentley R Type Continental Fastback is an extremely rare car. In fact, it is one of the three right-hand drive automatic examples ever produced. The model is going to be part of Silverstone Auctions' final sale of the year that will take place at the Lancaster Insurance Classic Motor Show on the 15th and 16th of November. The car is estimated to cost the future owner between £800,000 and £900,000.
It carries the chassis number 'BC9D' and was ordered on the 31st March 1954 by Mr. Alan G Clark. He has done so much about it that he has even bought it a new automatic gearbox as well as several special features. Some of these include electric window lifts, flat petrol tank, Smiths ventilation and heating system and two RD 8187 Foglamps that substitute the standard centre lamp.
The car is a D Series, which means that it is equipped with a larger 4.9-litre engine. It also features lightweight, aluminium coachwork which was being handcrafted by H. J. Mulliner & Co. This Bentley will be sold with an extensive history file for major works undertaken, and as you can see its current owner has maintained it to the highest standard. Some of the refinements include full respray in Shell Grey and mid-blue hide interior and dark blue Wilton carpets.
Silverstone Auctions are making history since 2011 with the aim to sale classic cars, modern supercars, all types of competition cars, contemporary and historic motorcycles as well as automotive memorabilia. The company holds the exclusive automotive auction rights for Silverstone circuit. It not only hosts sales but also stand-alone events such as the Silverstone Classic Festival.
Source: Silverstone Auctions