RBM Chevrolet Camaro will be exhibited at the SEMA 2010
John Sibal designed a 2010 Chevy Camaro for Raging Bull Marketing. The car will be exhibited at the 2010 SEMA show in Las Vegas next month.
The project name of the car is RBM 2010 Chevrolet Camaro and features a two-tone paint finish, redesigned front bumper with widebody fenders, widebody quarter panels, modified side skirts, new vented bonnet, nice rear spoiler and three-piece wheels with a large brake kit. Last, but not least the designer added lowered suspension for ultimate stance.
The car looks just stunning and we can't wait to see it at 2010 SEMA.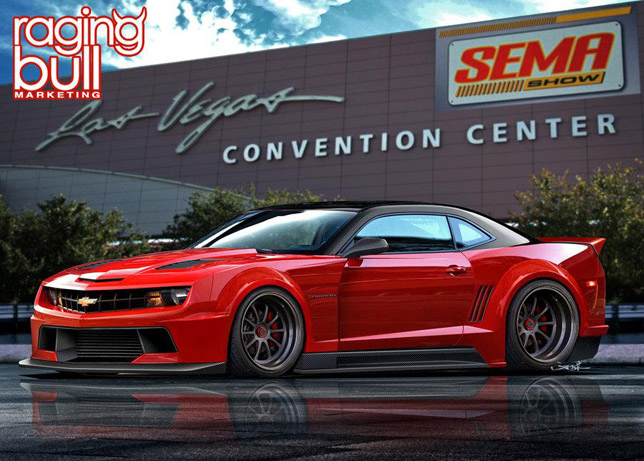 Source: jonsibal.com via Worldcarfans