Red Bull Skoda Team
The Red Bull Skoda team will make its official debut at the Mexico Rally, next weekend (5-6th March). This is the first round of the 2011 S-WRC series.
Juho Hanninen and Mikko Markkula, will be driving a Skoda Fabia S2000.
The Mexico Rally is one of the most interesting courses of the entire S-WRC series. It features gravel event around Leon with high altitudes and at high temperatures. The rally includes a total of 22 stages (365 km) and more than a thousand kilometres of transfers between stages.
"Our appearance in S-WRC is a big challenge for the whole team. We have high ambitions, as we want to be among the leaders of the field, and so the start of the season is extremely important. The competition is going to be strong, but we have prepared well. This rally will show where we stand in comparison with the other teams.", commented Juho Hanninen.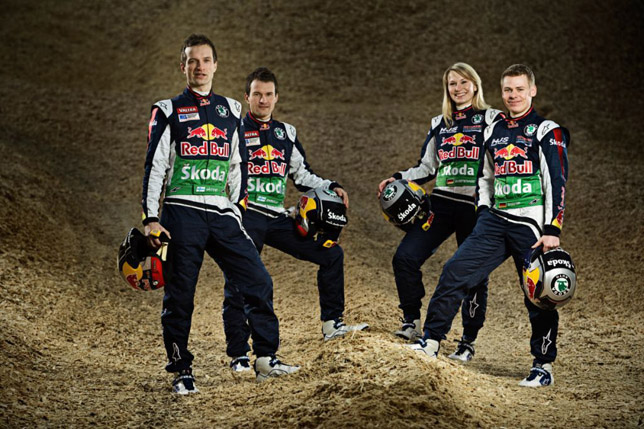 "The Mexico Rally is not going to be an easy ride, but we are prepared for that. We have top-class resources, state-of-the-art technology and - thanks to the massive support we are getting from the Škoda Motorsport (factory team) – we also have Juho Hänninen, one of the best current drivers on gravel. I believe that our position in the final rankings will be high".,Raimund Baumschlager added.
The Red Bull Skoda team will participate in events at Sardinia, Greece, Finland, Germany, France and Spain.