Renault DCross Concept Unveiled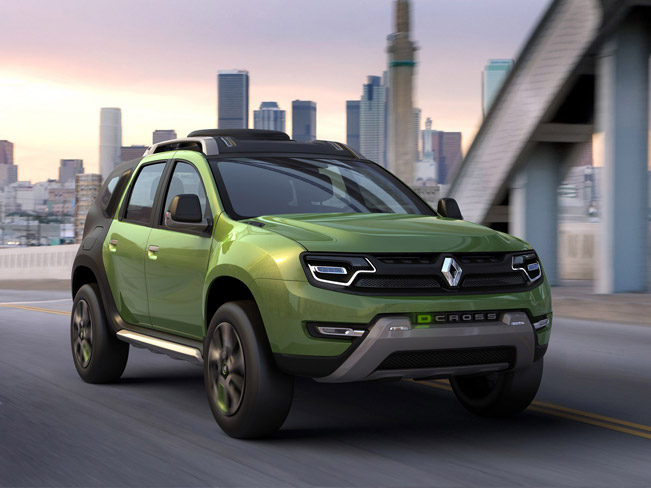 Renault DCross Concept is the next exciting SUV model which was just revealed in Sao Paolo. Next to it the brand unveiled also the Novo Clio and Fluence GT, which are exclusively made for the Brazilian market.
Novo Clio is the first vehicle in Brazil which is going to include brand's new identity. The model is in fact an evolution of Clio II and brings to the customers more personalization options and individualization.
On the other hand, the Fluence GT is the first vehicle to bear the Renault Sport signature. The sporty version of the sedan will be equipped with 180 hp (132 kW) turbo-compressed engine, a sport chassis and a sporty design.
The new DCross concept however is something we have already seen before and are familiar with it. If you think that it looks exactly like the Dacia Duster, than you are hundred percent right!
Nonetheless, the fresh green appearance of the concept is something that grabs the attention immediately. And the contrasting matt black paint scheme brings about more aggressiveness to the over outlook of this Renault SUV.
In addition, compared to the Duster model, this one has a raised height which makes it perfect for off-road enthusiasts. And the main question here is whether we are going to see this concept taking a form of an official production vehicle.