Renault Samsung SM7 Concept [sketch]
Renault Samsung has released a teaser sketch of SM7 Concept. This will be the next generation of the brand's saloon car.
However, the sketch is showing a coupe design. The concept may have rear doors, but the picture is not clear, so we will have to wait a while, before seeing the real shape of the car.
There are no further information about  SM7 concept, but according to Carscoop, the current SM7 has been around since 2004 and is built on the same Nissan J31 platform as the Asian-market Nissan Teana and the North American Maxima.
The next generation SM7 will be a bigger version of the SM5 platform, which Renault Latitude uses.
The SM7 concept will have its official debut at the Seoul Motor Show on April 1.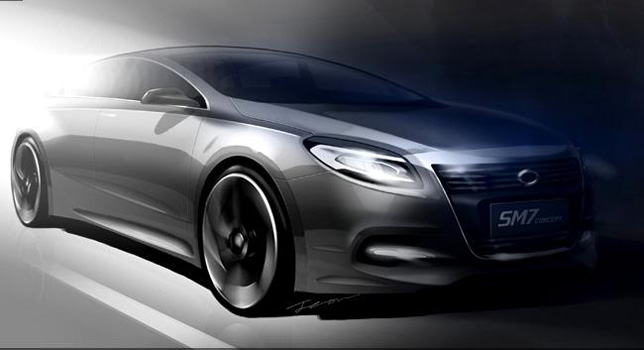 Source: Carscoop