Renault Samsung SM7
Renault and Samsung has developed SM7 saloon, which official premiere is at the Seoul motor show, today. Here are the first images of the SM7 Concept and the car is aimed to become a premium segment model. SM7 will be the new "Safrane", but the car is based on the same platform as the Nissan Teana . SM7 will share its underpinnings with the future SM5 model.
Renault Samsung SM7 is a four-door coupe, which is very fashionable these days. All luxury brands has released their four-door coupe models – Panamera from Porsche, CLS from Mercedes, Passat CC from Volkswagen, etc.
Still, there are further data about SM7, but it is expected to come with both petrol and diesel engines.
Stay tuned for more information!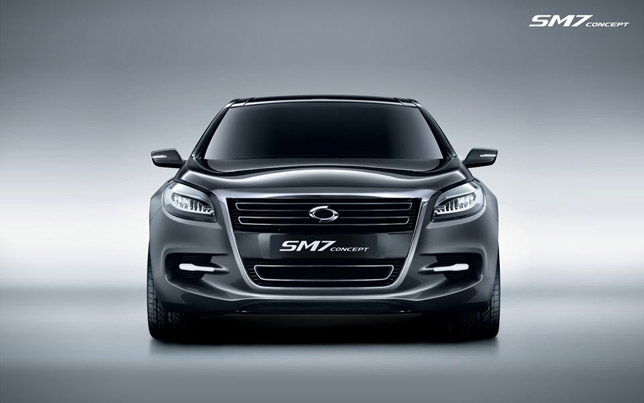 Source: Automarket