Render Of Mazda HAZUMI Concept Leaks!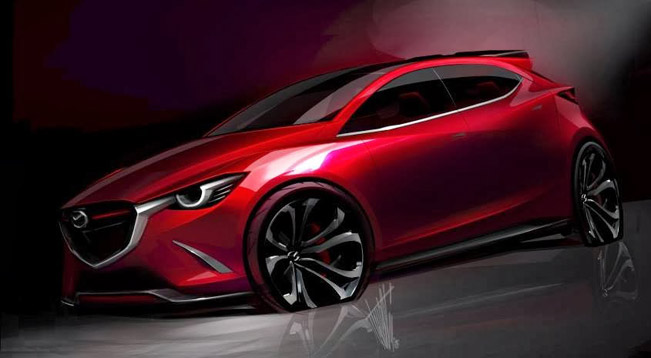 At the end of last week, Mazda has officially unveiled the first teaser image of the upcoming HAZUMI concept, showing its head-lights and part of the front and exclusive wheels. There weren't revealed much about the vehicle except for a translation of its name – HAZUMI in Japanese stands for "bound" or "spring up".
Mazda also disclosed that the concept will be a small car, and this statement makes us think that the car will be probably the next Mazda2. The sketch we present to you is a rendering which goes around the Internet for some while. And it wasn't officially released by the company.
What we can see from it is that Mazda's unique KODO design language has been applied here. In fact, the new concept has compact proportions, runs on very big wheels and we actually can't see the rearview mirrors. Just one week is paring us from the show in Geneva, where we will get a full glimpse of the HAZUMI, and will know whether it will be the next generation Mazda2.
In fact, the next Mazda2 is expected to debut at the Tokyo Motor Show later this year as a 2015 model. Stay tuned!
Picture Source: www.jalopnik.com