Mazda To Officially Reveal HAZUMI Model At Geneva Motor Show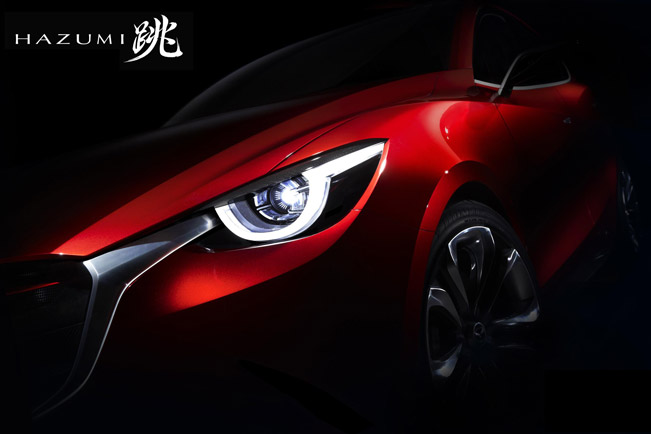 Mazda HAZUMI is the next-generation subcompact concept, which will be revealed by the brand at the 84th Geneva International Motor Show. In addition, Mazda will also show for the first time at the event its new clean diesel engine - the SKYACTIV-D 1.5, as well as the MX-5 model.
There hasn't been said much for the HAZUMI, except for that this name literally means "bound" or "spring up" in Japanese. The company also said that it will be a small car "that appears to be bursting with energy", if we follow the name-concept. Of course, the car will be built with no compromises in terms of engineering and will probably convey the ideal form for the company's next-generation subcompact vehicle.
In Geneva Mazda will also debut the newly developed small-displacement SKYACTIV-D 1.5 clean diesel engine. On the other hand, the next generation MX-5 will celebrate 25th anniversary of the iconic bestselling roadster.
The visitors of the show will also have the chance to see the following vehicles: Mazda3, Mazda6, Mazda CX-5, Mazda5, Mazda2, Mazda MX-5, as well as the following technologies: SKYACTIV-G 2.0 petrol engine, SKYACTIV-D 2.2 clean diesel. Less than two weeks to go to get the full idea of what the HAZUMI will be about!
Source: Mazda