Revozport Ferrari F12 Berlinetta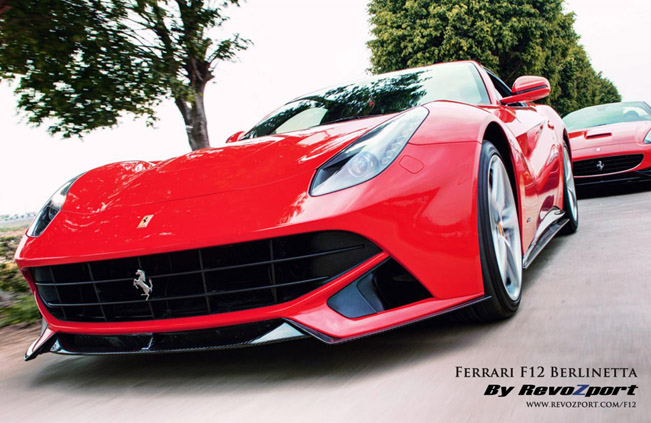 Revozport has announced their latest tuning project based on the super-fast Ferrari F12 Berlinetta. The name of the project is RZF-12 and it includes only styling modifications.
The exterior boasts a new carbon front splitter - $2100, a pair of carbon fiber side skirts – $2,900 and a carbon fiber rear spoiler – $1,300. Other highlights includes a carbon fiber fog light cover - $380 and a carbon fiber rear diffuser - $2,900.
The tuning company also offers a TITAV titanium sports exhaust system – $4,900 and a 7-piece carbon fiber engine cover kit for $6,800.
The F12 Berlinetta is powered by a 6.3 liter 65° V12 engine with 740HP (544 kW) and 690Nm (509 lb-ft). 0-100 km/h – 3.1 seconds and 0-200 km/h in 8.5 seconds. The top speed is over 340 km/h (211 mph).
The curb weight is 1525kg, before new lighter elements.
Source: Revozport