Revozport Mercedes-Benz W166 ML63 Rezonance Delivers 600 Horsepower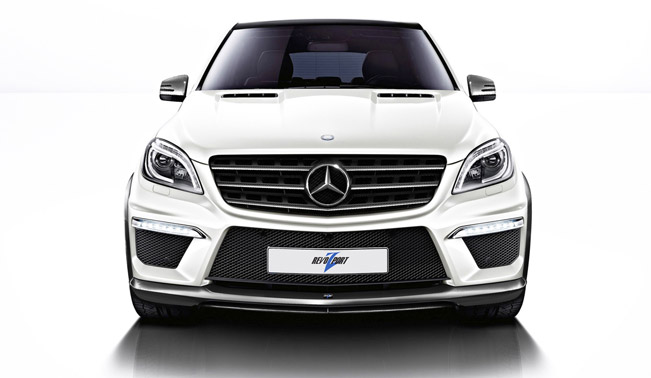 Revozport Mercedes-Benz W166 ML63 Rezonance can be considered as the fastest and best looking ML. Originally it is equipped with V8 turbo-engine, which delivered 525 horsepower. After the enhancements done on the unit by Revozport, it is now capable of generating the mind-blowing 600 horsepower.
The specialists have done this by thy putting in a new carbon induction system, engine management mapping and a complete titanium exhaust. Furthermore, in order to complete the improvement of this Mercedes-Benz, they have completed its design with a new set of aerokit.
The name of the latter is Rezonance ML, which includes a new double deck carbon fibre front splitter, 30 mm wider carbon over fender kit, bespoke 22" forged alloy wheels and 13J x 335 tires.
At the rear one can see a complete 3 element diffuser in carbon fibre, a trunk roof spoiler and exhaust system in complete Titanium. Other parts includes carbon mirror cover and front grills.
Source: Revozport