Mercedes-Benz ML63 Wide Body R By Expression Motorsport [VIDEO]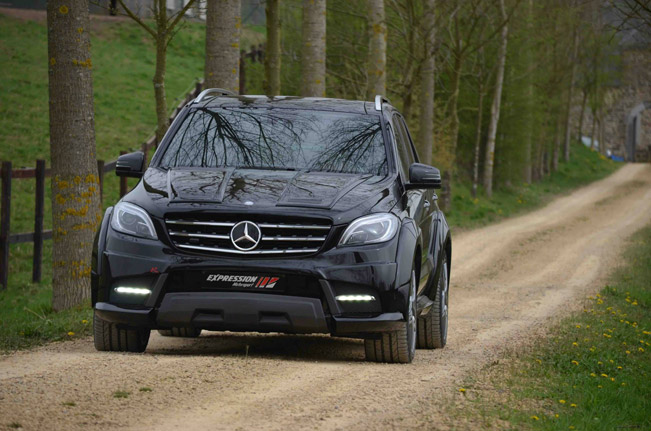 Mercedes-Benz ML63 Wide Body R by Expression Motorsport is a project we must review. The iconic ML63 model of the German brand has been tuned in order to deliver enhanced racing aesthetics and performance on the track. The vehicle has been carefully customized with carbon fiber parts, includes new LED lights and wheels and more importantly features a wide body kit which makes it even more aggressive.
Firstly, the tuners added larger openings in the front bumper. They help the engine get a better cooling. Carbon fiber has been used for the new inserts and front spoiler lip, thus giving this Mercedes-Benz better racing capabilities and more muscular stance.
Furthermore, the front bumper set features LED daytime running lights. A wide body kit was then mounted and it includes a set of fender flares comprising of 10 pieces and including air intakes.
This modification has allowed the specialists at Expression Motorsport to mount wider wheels in the size of 23". Another benefit from the kit is the added lower suspension. A carbon fiber rear diffuser with F1 brake light combined with the double twin tip exhaust rounds out the entire modification of the vehicle.
Video Source: YouTube
Source: Expression Motorsport