Roush Ford Focus Performance
Another tuned 2012 Ford Focus will be exhibited at the 2011 SEMA Show. Roush Performance Products will introduce the vehicle to the audience between November 1st and 4th in Las Vegas.
Roush Ford Focus Performance comes with complete body kit and some engine modifications, which will boost the 2.0 liter petrol engine under the hood.
The body kit includes a new front bumper with enormous air intake, new front grille and new front hood. There are also a chin splitter, new side skirts and exterior graphics.
To complete the exterior look, Rousch added new alloy wheels finished in black paint.
The performance mods include a new Roush R900 TVS supercharger, modified high-flow air induction system and dual high performance exhaust system. All these upgrades will power the 2.0 liter Ti-VCT four-cylinder petrol engine, which originally produces 160PS (118 kW) at 6500RPM and 190Nm (140 lb-ft) of torque at 4450RPM. There are no further data, but we expect more than 250PS from the tuned engine.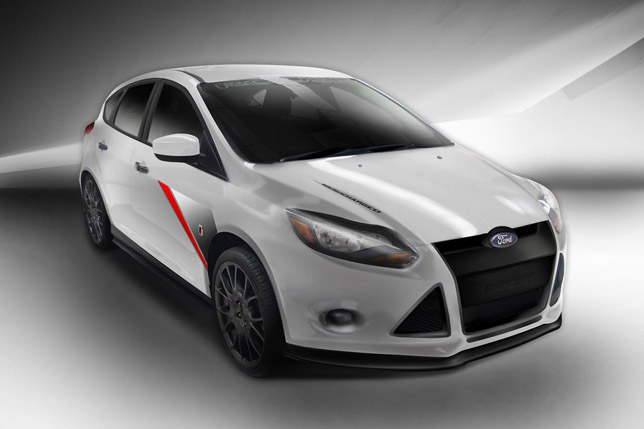 Source: Roush