ROUSH Performance Ford Raptor Phase 2 Gets More Power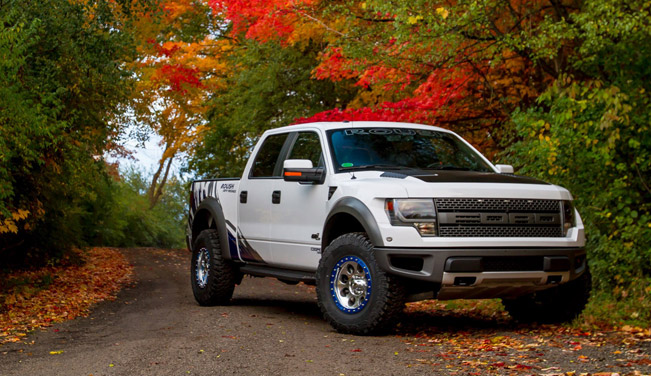 Ford Raptor is one of those vehicles which can not go unnoticed. The reason certainly is its huge size, but also another factor is that it has such powerful stance, that it brings about awe and admiration.
Exactly on this model ROUSH Performance decided to do some calibrations. Although that the vehicle is initially powerful, the specialist form the tuning company decided to enhance its strength.
The truck is something they have put together to help support Cooper Tire and Mickey Thompson for SEMA week to showcase Cooper's tires and Mickey Thomspon's rims. Nevertheless they have used the event to show thier new Phase 2 R2300 calbibration for the 6.2L Raptor.
But to go further into details, now the V8 power unit under the bonnet of this Ford generates the staggering 590 hp (434 kW) and has a maximum output of 590 Nm (435)! This ensures that the ride can easily drive away from, through or over obstacles both on the road as well as off-road. This tuning is the perfect example of an amazing combination between rough power, strength, exclusive safety and passenger comfort.
Source: ROUSH Performance via Facebook