Meet the VelociRaptor: Hennessey's vision over Ford SUVs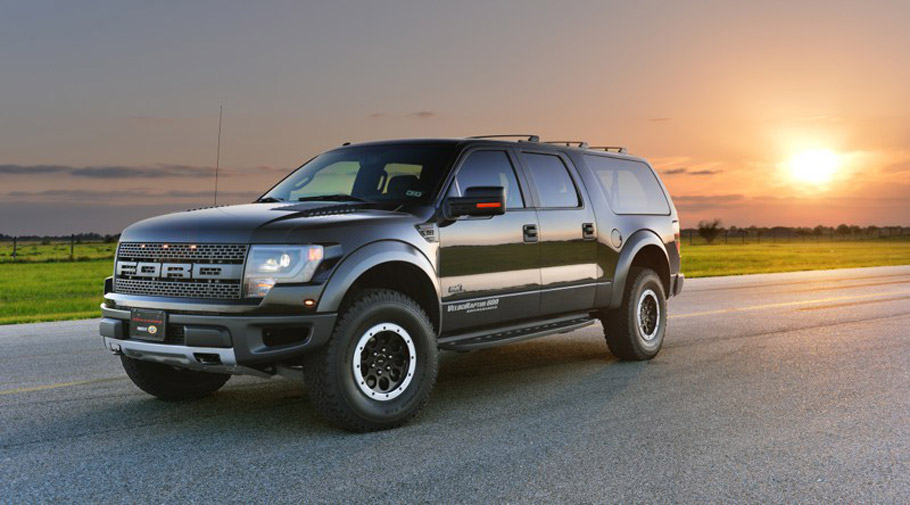 So, what do we got here? One sweet and long Ford vehicle. But this is not just any sweet and long vehicle. This is the VelociRaptor SUV! This F-250 on steroids truck has a lot to demonstrate: first of all, it comes with style. We see a neat-looking Ford SUV with clean lines, minimal curves and sleek black glossy finish. What has been changed is that there is a special VelociRaptor pack geared that brings new rear bumper, LED light bar into the front bumper, Hennessey serial number dash plaque and Hennessey and VelociRaptor exterior badges.
And the interior?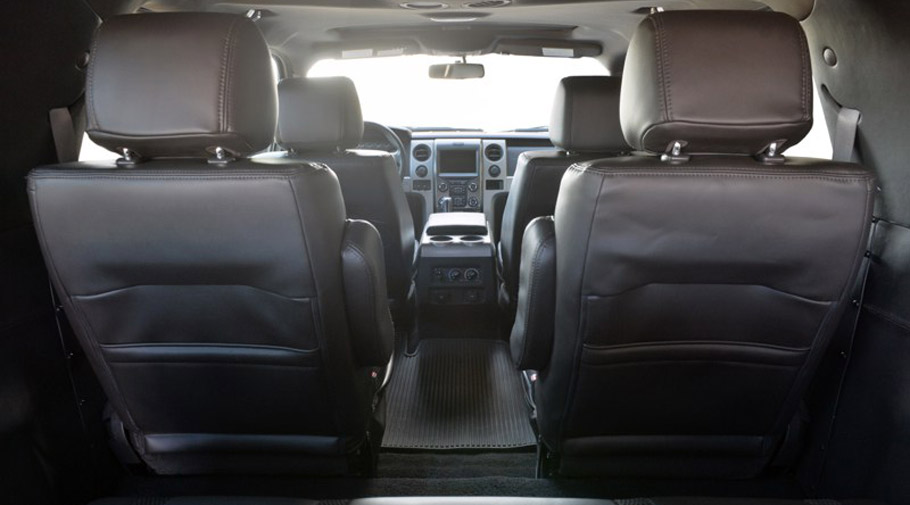 Of course, Hennessey team has done some changes here and there. Now there are middle row captains chairs and folding 3rd row bench. In fact, there are a total of seven seats that can become 8. How? With a strange kind of magic. Don't ask me. Okay, here's how: there is this optional 60/40 folding central console thing that when folded frees up space for one more passenger. The rest of the interior is limited to just this boring Ford styling and tweaking.
Drivetrain systtem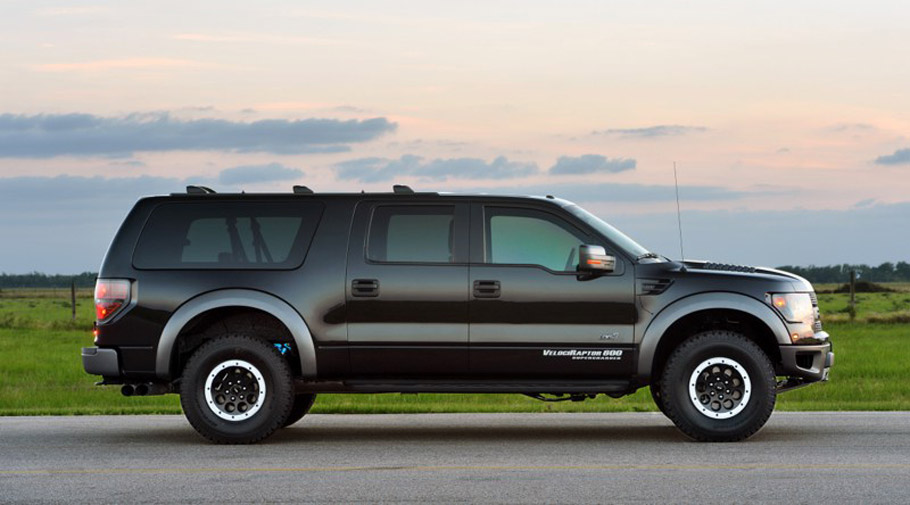 It is powerful, indeed. After all, you do need certain amount of horsepower and torque to drive along with 7 other people, right? The base is taken from the F-250 model and comes with a 4x4 system and a total of 411hp (306kW) and 880 lb-ft of power output. Not bad, right? Also, there are two optional upgrades: a VeloCiraptor 600 Supercharged upgrade that brings a mighty 6.2-liter V8 unit and a VelociRaptor 650 Supercharged 6.2-liter V8 engine.
Additional equipment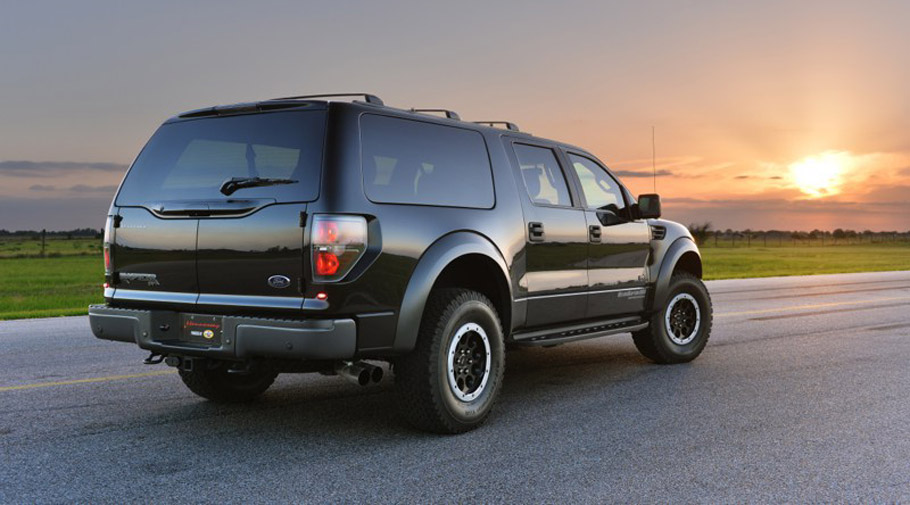 Optionally, the long SUV can be tweaked and fine-tuned in many ways. There is optional VelociRaptor wheel and tire upgrade, rear bumper upgrade, exclusive and still optional LED light bar, warn front winch and O--road suspension exclusive fine tuning. Sweet.
SEE ALSO: Street Fight Mode: 707 HP Hellcat versus 850 HP Hennessey Hellcat [w/videos]
Good news is that this upgrade can be already ordered at any time. Bad news is that it takes about 6 months to be built.
Source: Hennessey Performance