RS-Racingteam Makes a Motorsport BMW M3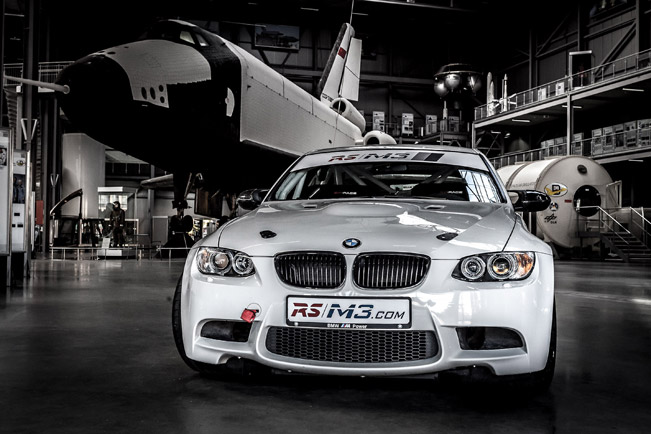 RS-Racingteam BMW RS-M3 brings more adrenaline for the senses. The Bavarian racing standing under the label RS-M3 is a coupe of a special sort.
The transformed BMW is now capable of producing 450 hp (331 kW) at 8.300 U/min due to the four litres of cylinder capacity (3.999 cm³). In addition the maximum torque is rated at 431 Nm (318 lb-ft) at 4.100 U/min. The top speed here is 299 km/h.
This means that the car is capable of accelerating from standstill to 100 km/h in only 4,6 seconds and reaches the 200 km/h-barrier in 14,7 seconds. One of the reasons for these astounding results is the fact that the vehicle is now 190 Kg lighter than the standard counterpart.
What is more, the interior of the BMW M3 includes a completely welded DMSB-certified safety cell of WIECHERS Sport. This offers excellent protection for the occupants and enhances the body of the vehicle.
Additionally, there were added two certified hard shell seats and 6-Punkt-point belt. Brake pads and air flow from motorsport, as well as steel flex brake lines provide adequate delay in adrenaline of speed.
Another highlight that adds to the aerodynamism of the car is ATSSuperlight forged wheels in size 10x19 inch all around matched with sport tires. The exclusively manufactured chassis of RS-Racingteam BMW RS-M3 is made by the Bilstein Company.
Source: Miranda Media