Safe on the go with the Bobsy
Safety, best possible protection in case of an accident and easy handling. These features make the child safety seat "Bobsy G 0-1 ISOFIX" from Volkswagen Accessories the front runner in the crash test "Small Family Car" of the Euro NCAP (European New Car Assessment Programme).
The two-part variable retaining system of the "Bobsy G 0-1 ISOFIX" comprises the child safety seat and a separate platform. This makes it easier for the parents to fit the seat and prevent the risk of injuries to the child due to incorrect fitting. Based on the two-part ISOFIX construction, the "Bobsy G 0-1 ISOFIX" can be used for children with a body weight of up to 18 kilograms when facing backwards and can also be used facing forwards for children with a body weight from 9 kilograms to 18 kilograms. The advantage: The large shell of the child safety seat enables it to be changed to a system facing forwards at a later time. This reduces the exposure to the cervical spine of the child considerably.
The seat is firmly fixed to the vehicle bodywork using the ISOFIX, but can also be used without problem in vehicles without the ISOFIX system using a three-point seatbelt or lap belt. The height-adjustable full safety harnesses, the seat shell that can be clicked into three angle settings as well as the high backrest allow the child to sit safe and comfortably and provide a good view to the outside. The skin friendly fabric covering can be removed and can be washed at up to 30 degrees Centigrade. When exiting the vehicle, the ISOFIX platform remains in the vehicle so that only the child safety seat has to be removed and carried.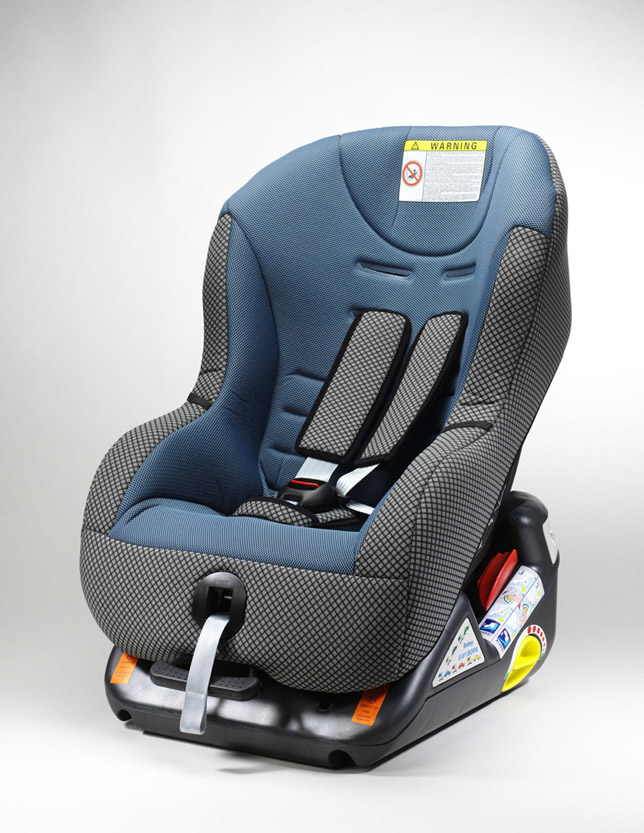 The "Bobsy G 0-1 ISOFIX" from Volkswagen Accessories is available for all Volkswagen passenger car models with ISOFIX preparation and at every Volkswagen partner.