Volkswagen iPod adapter
iPods are becoming more and more popular today. Volkswagen Accessories offers the right adapter to allow you to use your iPod to listen to your favourite songs while driving. The Volkswagen Genuine iPod adapter connects iPods with the latest generation of Volkswagen Genuine car radios or radio-navigation systems, which are then used for control or audio output.
Whether playback or changing titles, albums or artists – the adapter allows you to use all iPod functions for iPod devices with a 12 volt power supply. Even the battery is charged when using it via the adapter. A special highlight: As soon as the iPod is connected to the radio or radio-navigation system, the Volkswagen logo is shown on the iPod display.
The iPod adapter is installed behind the radio/radio-navigation system or the glove compartment. The connecting cable is located easily accessible in the glove compartment, allowing the user to connect the Volkswagen Genuine iPod adapter to the iPod quickly and simply.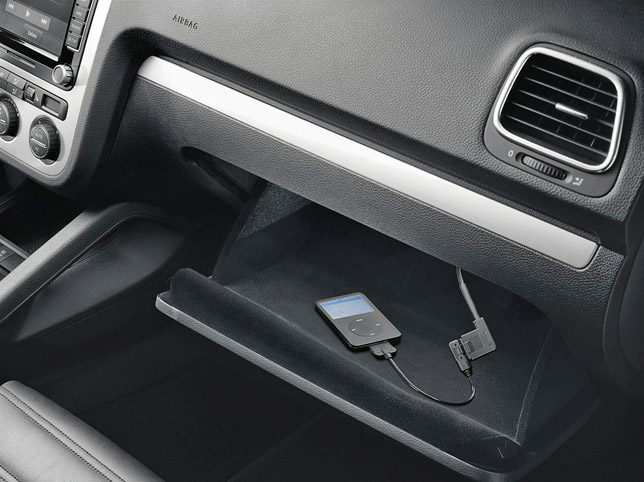 Contact any Volkswagen Partner for more information on compatibility of the radio/radio navigation systems and the iPod versions.