2013 Seat Leon Tested to the Extreme [VIDEO]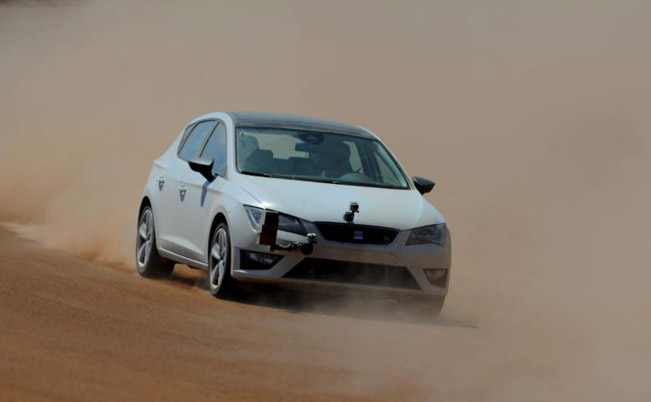 2013 Seat Leon is in fact the third generation of brand's range icon, which was revealed to the general public this summer. The model was developed on the Volkswagen Group's new MQB platform.
However, the new Leon was designed and developed by Seat engineers. As an important part of the comprehensive development process, the new Leon was taken to the extremes of the Arctic Circle, as well as the heat of the Spanish desert to test the limits of the car. The brand just revealed a footage showing this grand test.
At theses extreme conditions, the engineers tested everything from the fit and finish of the car's interior on extreme surfaces, to the engine's resistance to dust. And this video definitely shows why Seat is famous with its benchmark engineering. Take a look!
Video Source: YouTube
Source: Seat