See the Fashionable Side of Mercedes-Benz [VIDEO]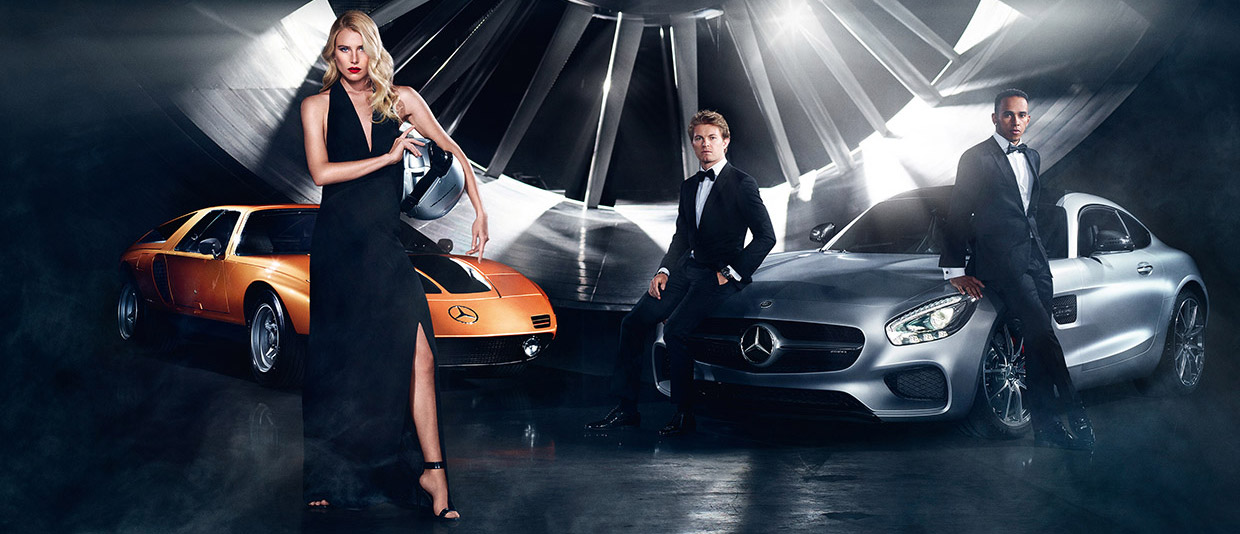 What is better than a Mercedes-Benz C111? Perhaps two Mercedes-Benz vehicles from the same model but Justin O'Shea would do the trick as well. Combining a flair for fashion, sexiness and more than just good-looking... cars, the automaker is introducing a film with the title "Champions of fashion" for the Fall/Winter 2015 edition of Mercedes-Benz Fashion Week Berlin.
Dynamic, mysterious, engaging and, most of all, passionate, the video brings together performance and sensuality. We see the seductive world of fashion through the fast-paced world of cars. And vice verse.
The short video begins and there we have Justin sitting in a C111 all calm and focused, glancing into an invisible point in the distance before him. He talks and as he talks we become more and more sucked into his intense speech until it is all cut off from his sudden realization of a missing set of keys. He gets off the car and we are left with nothing else but a "fistful of wolves." The clichés of fashion advertising are somehow broken, twisted and presented in an unconventional way. Slow motion, seriousness and dramatic tones contradicted by the acuteness of the Mercedes C111 that appears now and then just show how fashion and automotive business complement one another. At least in this video.
P.S. If O'Shea and the C111 are still not enough, well, you can also enjoy a glimpse of the most sought-after model for the time being, Dree Hemingway.
Source: Mercedes-Benz