The Seventh Volkswagen Golf is Out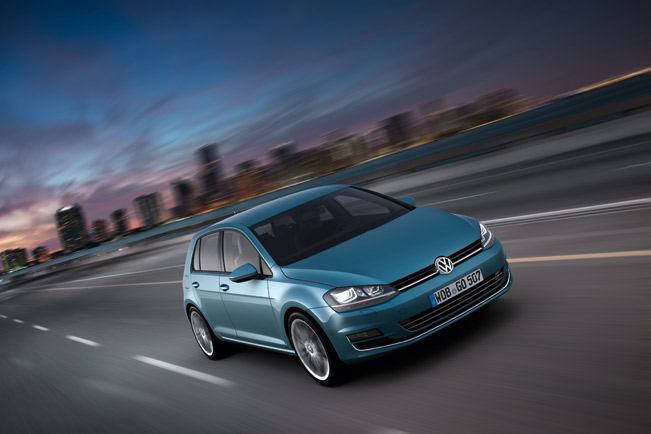 Time to get excited since the seventh chapter of a 38-year-old legend is at our doorstep. The Volkswagen Golf VII made its debut in Berlin. More spunk and less fat for this one. Back to the primitive then!
Well, not really. The latest incarnation of the best seller will be still as complicated as a car can be – a new Modular Transverse Matrix body (which is supposedly roomier), a new information and entertainment system and even more interfering assistance software. Nevertheless, the Wolfsburg boffins have managed to trim off 100 kg of weight.
The 140 PS petrol engine is also now 23 percent more fuel efficient thanks to an already developed and tested cylinder deactivation system (remember the Polo Blue GT?). Additionaly, throughout the engine range, a stop/start system comes and standard and battery regeneration as well. Subsequently, we get figures that feel more at home with today's diesel engines – 4.8 l / 100 km. Speaking of diesels, the 105 PS TDI in the Golf VII happens to sip just 3.8 l per 100 km. Add to that a BlueMotion trim and you get 3.2 l and less than 86 g/km of CO2 emissions.
Do not for a minute think however, that the seventh Golf will slip through without newly installed plants. There are two entirely new generations of engines, designed to offer power from 85 PS to 150 PS.
Be on the lookout for a full specification list.
Source: Volkswagen