Skoda Citigo Gets Monte Carlo Trim Level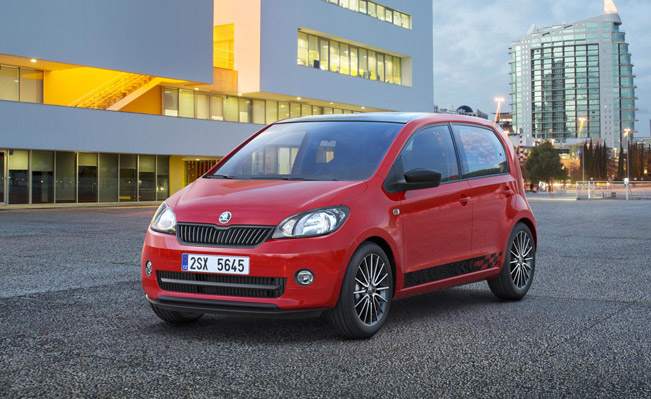 Skoda Citigo is one of the most successful cars in the line-up of vehicles that the company has built over the years. The model was introduced for the first time in September 2011 and since then it has created a strong presence in the automotive industry. We have seen so far many derivatives of the Citigo, but now it is time to get to know the 2014 Citigo Monte Carlo.
The car will be offered in both three-and five-door body styles. The new trim level is based on the mid-range SE grade. However, it will deliver to its customer many additional comfort, convenience and style features.
What makes the vehicle special and at the same time instantly recognizable as a Monte Carlo derivative, are the black external design elements. They are common to all Skoda Monte Carlo models.
Precisely, these include the alloy wheels, front and rear spoiler, rear diffuser, grille and door mirrors. The new model also comes with lowered suspension, thus contributing to a more dynamic stance on the road.
The interior of the car is also equipped with range of innovative features such as a sports steering wheel and Monte Carlo red/black upholstery. In addition, Skoda's innovative Portable Infotainment Device (PID) also comes as also standard. The PID will add the comfort of satellite navigation, trip and vehicle information, Bluetooth connectivity and a media player.
Only a single engine option will be responsible for powering the 2014 Skoda Citigo Monte Carlo and it is the popular three-cylinder 1.0-litre unit. It generates 60 hp (44 kW) and is coupled with a five-speed manual transmission. Environmental performance is excellent: 62.8 mpg combined fuel economy and CO2 emissions of only 105g/km.
2014 Skoda Citigo Monte Carlo has a starting price of £10,590.
Source: Skoda