Skoda Fabia R5 is Ready for the Road
T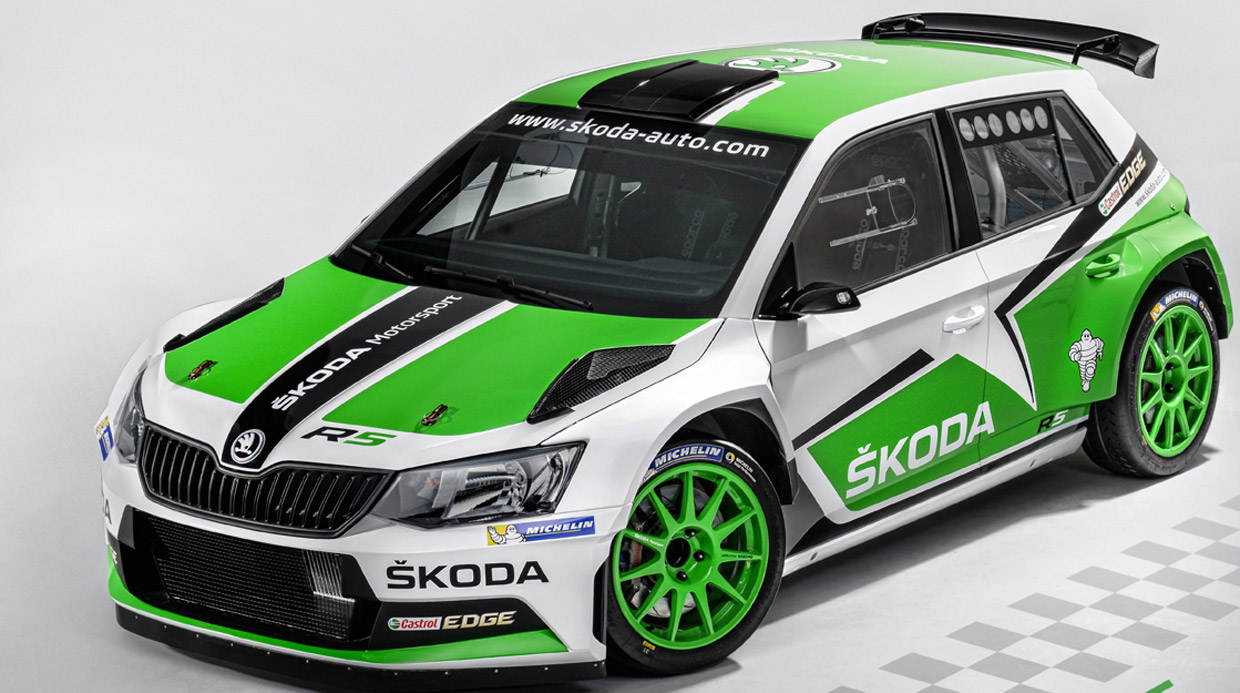 he latest Skoda Fabia R5 is ready for its debut in the Czech Republic. This is by far the best vehicle, that Skoda team has ever built after the legendary Super 2000 model. After the successful 2014 season, Skoda prepares for the upcoming 2015 competition with full force. And with a monster like the latest R5 model, we all expect even greater results and higher achievements.
The driver will be the well-known for his skills Jan Kopecký (CZ) and he will be taming the latest R5 for the 50th anniversary of the famous Rally Šumava Klatovy. The Skoda team plans to test the overall performance of the car on real rally competition and starts right away at the Czeck Rally Championship (MCR)
The debut is arranged for the native Czech Republic audience, but the R5 will be competing at some rounds of the FIA World Rally Championship (WRC) an the FIA Asia-Pacific Rally Championship (APRC)
The cabin of the R5 will continue to be occupied by the famous Czech duo even after the debut. Jan Kopecký and his co-driver Pavel Dresler will compete with the car at the Rally Sumava Klatovy. The race celebrates its 50th anniversary and features 12 special stages, that include a special 150 km against-the-clock race.

And for all Skoda maniacs out there we present some known and some unknown facts:
The Fabia R5 is based on the Super 2000 model. At the presentation of the car, which was on the 15th of April, lots of journalist had the chance to try the R5, just to be put on their places by Jan Kopecký and Esapekka Lappi, when the two professional drivers took the journalists for a ride.
In fact, the Skoda Fabia R5 engine is built from scratch. And in addition, the 1.6-Liter turbo engine was built by synergy with the Volkswagen group.
So, tell me, do you know something interesting about the Skoda Fabia R5?
Source: Skoda