Skoda Shows VisionC Concept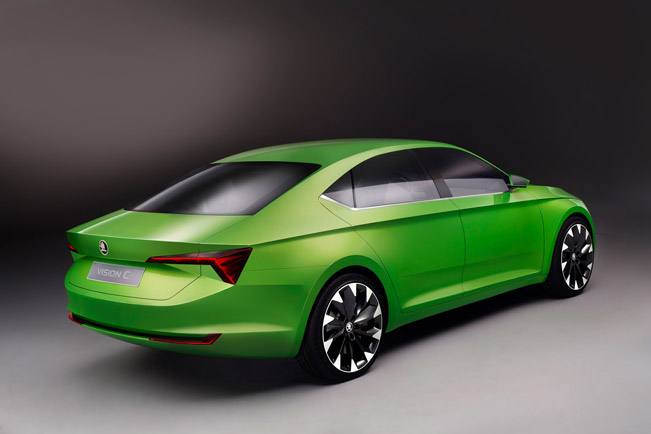 Skoda VisionC Design Study was unveiled in the beginning of February via a teaser sketch. The design language of the dynamic and elegant five-door coupe, called Skoda VisionC is set to establish the next evolutionary step in brand's design language.
As visible on the pictures, the design is becoming more expressive, dynamic and emotional, but at the same time the concept demonstrates the possibilities in innovative chassis design. VisionC exudes interplay of soft, slightly contoured, concave and convex surfaces, as well as sharp, precise lines.
In addition the concept demonstrates engineering innovation, space, functionality. No pictures of the interior of the car were released, but Skoda states that the model provides plenty of room for four people, and this includes their luggage, placed in a large boot with excellent loading capacity.
Moreover, a modern MQB technology, low weight and optimized aerodynamics are also featured in this design vision, and even more – they demonstrate the high potential of individual mobility.
At last, it is important to mention that the vehicle uses CNG/petrol bivalent 1.4 TSI/81 kW turbo engine.This means that the unit runs on natural gas and petrol. When using the former, the vehicle consumes a mere 3.4 kg or 5.1 m3 CNG per kilometre, which is equal to only 91 g/km of CO2 emissions.
Source: Skoda