TEASER: Skoda VisionC Design Study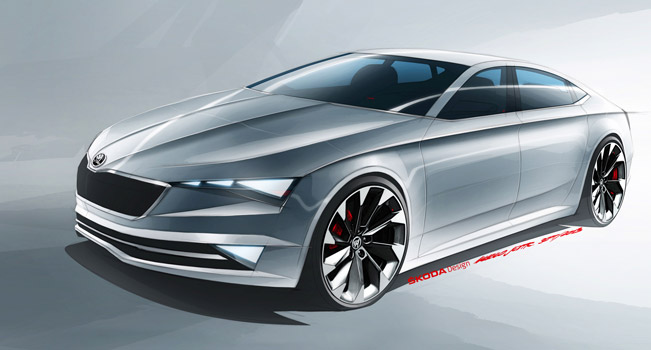 Skoda has released a teaser sketch of its upcoming concept vehicle which will have its official premiere at the Geneva Motor Show in March. It will be brand's highlight at the show.
Carrying the name Skoda VisionC Design Study, the model exudes dynamism and exceptional aesthetics. Its design was developed the last few years with the aim to move Skoda to a next level of sophistication.
The five door coupe concept underpins the evolution of brand's design language and gives hints towards what we can expect to see in the future. In fact, Skoda's goal is to renew and broaden the entire range of models.
The design language of the dynamic and elegant coupe is more expressive, dynamic and emotional, and at the same time, shows the innovative steps that the company is implying in this study.
VisionC seems influenced by the design of Volkswagen CC four-door coupe. It has the same low and sleek roofline, a short front and rear overhangs, as well as sporty stance. The car is expected to be powered by high-output and efficient four-cylinder turbocharged engine. More details to come near official debut.
Source: Skoda