Skoda VisionD Concept
VisionD Concept is one of the latest Skoda projects. The car was revealed at the 2011 Geneva Auto Show earlier this year.
Skoda VisionD Concept is showing how a future mid-size hatchback will look like.
"The car has a strong, sporty look which conveys a beautiful simplicity and a youthful and contemporary appearance.", stated the manufacturer.
Still, Skoda did not release any additional details regarding the VisionD Concept, but the vehicle looks a lot like the next generation Octavia, which is expected to hit the market in the beginning of 2013.
Skoda's VisionD has modern styling and its long wheelbase and short overhangs promise lots of interior space and good handling. Probably, a Greenline version will be also available with extremely fuel efficient diesel engines.
Stay tuned for more information about the interesting VisionD Concept.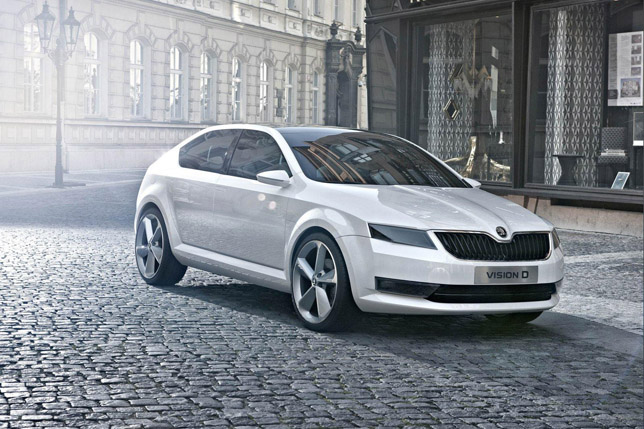 Source: Skoda