We Have Told You About SKODA VisionS, But We Havent's Told You About Brand's Plans. Here They Are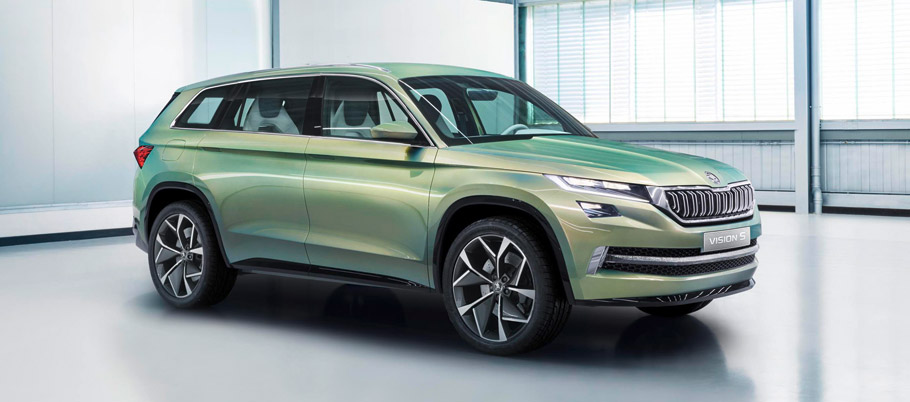 SKODA has plans to strengthen its appeal and presence among senior level professionals with the new A+ SUV. This is indeed an appealing and confident vehicle that deserves some attention. So, let's waste no more time and see what is going on here.
Revealed at the Geneva International Motor Show, the VisionS concept made a strong point: the world of automobile enthusiast should know that SKODA has still a lot of potential and it is about to use it. The highly-anticipated SUV received tons of positive feedback, especially for its sleek and elegant design.
The production version is scheduled to be released later this year and we are surprised to see that, based on a recent research, many of the director-level car drivers are more likely to choose SUV than their junior colleagues. And with the rising popularity of the sport-utility vehicles, SKODA decides to make that confident and strategic step towards satisfying the "boss-like" professionals with a fresh, stylish and functional lineup of contemporary vehicles.
SEE ALSO: Skoda VisionS Concept Revealed in Details. To Feature Plug-in Hybrid Powertrain
But let's talk about the vehicle itself. Definitely it looks massive, sleek and cutting-edge and definitely it will deliver some premium and incredible performance and convenience features. Hopefully we will also see some interesting design and engineer solutions, along with this well-known SKODA feel and character. But who knows. 2016 is definitely an interesting year for the automobile world and SKODA  surely does want to be part of it.
Source: SKODA