Smart Forvision Concept
Smart Forvision concept is an interesting project accomplished with the help of BASF. The joint concept vehicle presented at the 2011 International Motor Show in Frankfurt combines a futuristic design with technologies relating to energy efficiency, lightweight design and temperature management.
The extremely lightweight design features sophisticated plastics used on the wheel of a volume car. The use of such materials enables a weight saving of more than 50% to be achieved compared with steel, or 30% compared with aluminium. Thanks to short hardening times the resin systems from BASF are also suitable for producing larger volumes.
The total of all technologies integrated in the concept vehicle make a perceptible contribution to increasing the range.
This is always at the centre of discussions relating to battery-electric driven vehicles. With maximum energy efficiency, intelligent temperature management and consistent lightweight construction it is possible to increase the range by up to 20 percent. An additional bonus for electric mobility of the future.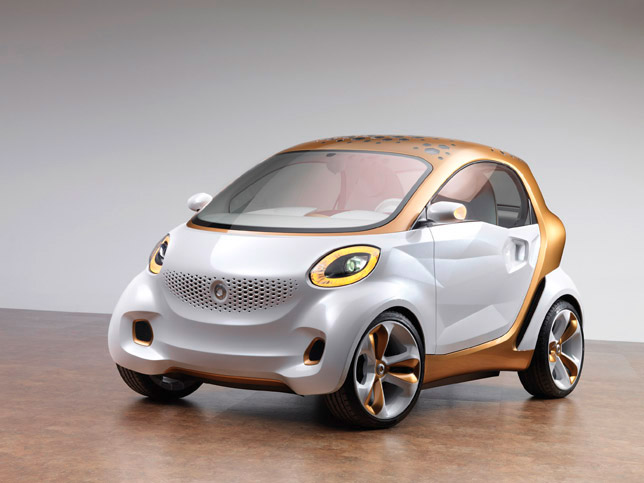 Source: Smart