Sometimes Bigger is Just Right: Toyota Releases Avalon Touring Sport Edition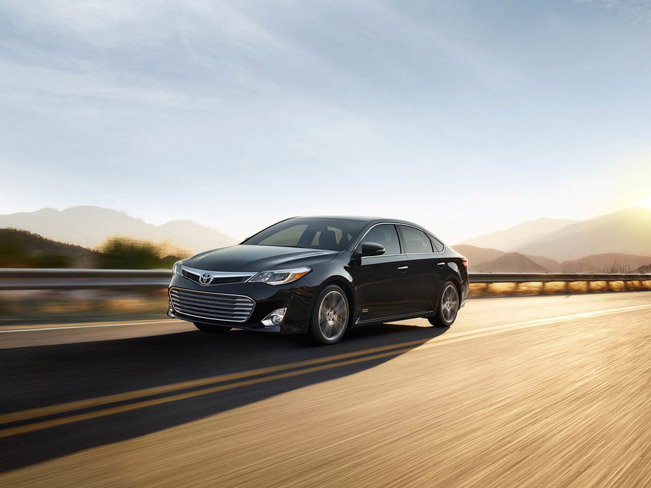 The Avalon model marks 20 Years and for this reason the Toyota brand is releasing a special edition Avalon Touring Sport model, which is getting special wheels, trim and equipment. This model blurs the lines between mid-size, full-size and entry-luxury categories. The fourth-generation model has a coupe-like silhouette and chiseled lines, and more importantly – this exclusive trim also gives it exclusive Attitude Black paint color scheme.
The dark blue interior trim and stitching contributes for more sinister looking. Those who are keen on the Japanese creations and in particular this vehicle, will also enjoy the standard HID Quadrabeam headlights, LED daytime running lights (DRLs) and the 18-inch black-painted machine-finished wheels.
There is nothing else like an anniversary model. One gets a bunch of enhancements and features at no cost literally. The next example for this is the standard paddle shifters and the Entune multimedia audio systems as well as the Blind Spot Monitor.
We must confirm that the most advantageous characteristic in this car is not its styling, but the spaciousness it offers. Its accommodations are among the roomiest in the entire midsize category. Precisely, with 103.6 cu. ft. of cabin space and a 16-cu. ft. trunk, the Avalon approaches full-size stature.
In contrast, its weight of 3,505 lbs keeps it firmly in the sports track. For this also contributes the V6 powertrain which comes for the grades XLE, XLE Premium, XLE Touring, new XLE Touring Sport Edition and Limited, and the Toyota Hybrid Synergy Drive available in the XLE Premium, XLE Touring and Limited grades.
Source: Toyota