Toyota Fuel Cell Vehicle Shortlisted for New Car Honour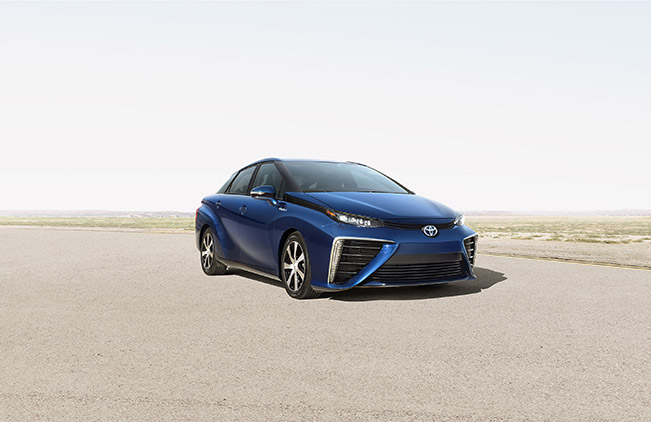 As it seems, Toyota has established the everyday use of hybrid cars thanks to its Prius models and has started integrating such principles to cars like the Auris and Yaris. Now the automotive manufacturer is climbing up the steps of development and is progressing with their FCV or, in other words, Fuel Cell Vehicle.
There is a slight difference when you compare the FCV to Toyota's regular hybrids. Unlike the latter, the fuel cell vehicle does not have a combustion engine. Instead, it is packed with a fuel cell 'stack' which represents a chemical reaction where hydrogen is mixed with oxygen to produce electricity and water.
The hydrogen-powered car is has been shortlisted for the WhatCar? magazine and it is nominated for Reader Award for the most eagerly anticipated new model of 2015. What Car's Reader Award is quite different from the other honours in terms of its annual presentation. The winner is determined by the vote of its readers and website visitors. Respectively, the result will be announced at the magazine's car of the year awards presentation which is going to be held on the 7th of January next year. Earlier this month Toyota's fuel cell vehicle was shown with its production-ready design at the Paris motor show. During the next year, the car will be introduced in Europe, North America and Japan.
UK sales will start in summer 2015. Even though it is hard to say if this really could be the car of the future, one thing is known for sure. Toyota's fuel cell vehicle will be a fascinating contribution to the market!
Source: Toyota