There is a special Porsche vehicle for sale. Hexagon seeks the worthy new owner.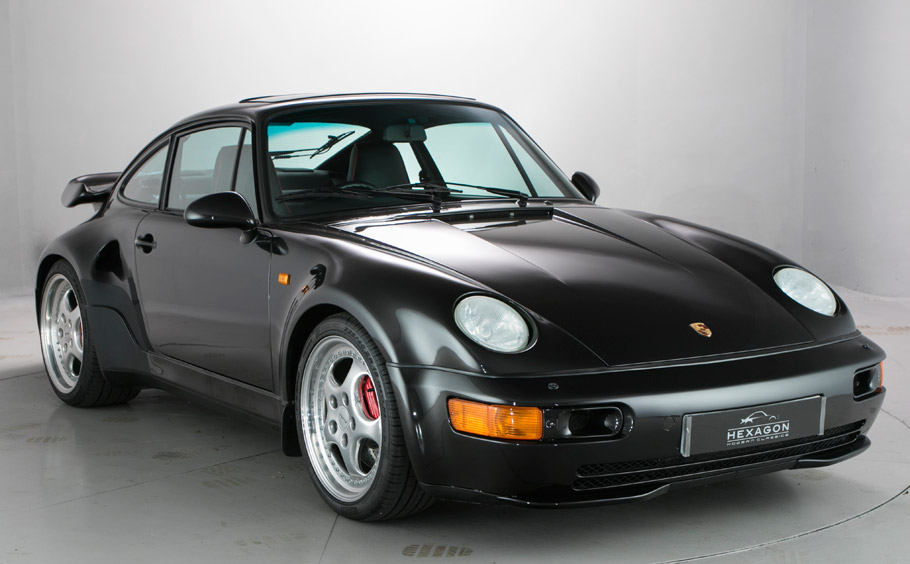 There are some rare Porsche 911 models and then there is this 964 Turbo "Flatstone". Hexagon Modern Classics proudly announces that one of just 12 right-hand-drive "Flatstone" models is offered for sale.
Back in August 1993, as the last 964 model was coming out off the production line, Porsche produced and the final and limited-run of 76 Exclusive Department-built Turbo Flachbau (Flatstone) vehicles.
The X84 body pack included front wings and pop-up headlights, especially created for the 986, while the modified front spoilers also had air intakers for additional cooling and the rear wheel housing had air intake shafts that were similar to those, seen in 959. Also, the upgraded X88 power unit is an option. This very same 385hp (287kW) 3.6-liter flat six-cylinder engine, as in the Turbo S, features enlarged turbocharger, modified camshafts, valve timing, cylinder heads, inlet manifolds and intermediate flangers, additional oil cooler and four-pipe exhaust system.
SEE ALSO: mcchip-dkr releases speedy 485 HP Porsche 991 Carrera S
The vehicle at Hexagon's new flagship Finchley showroom features both X86 and X88 packs. Finished in metallic black, the vehicle shows that well-known Porsche design with muscular stance and confident look. It also features black-leather interior and has covered just 630 miles. Aging as fine wine, this beauty has been a part of large private collection for many years and has never been offered for sale.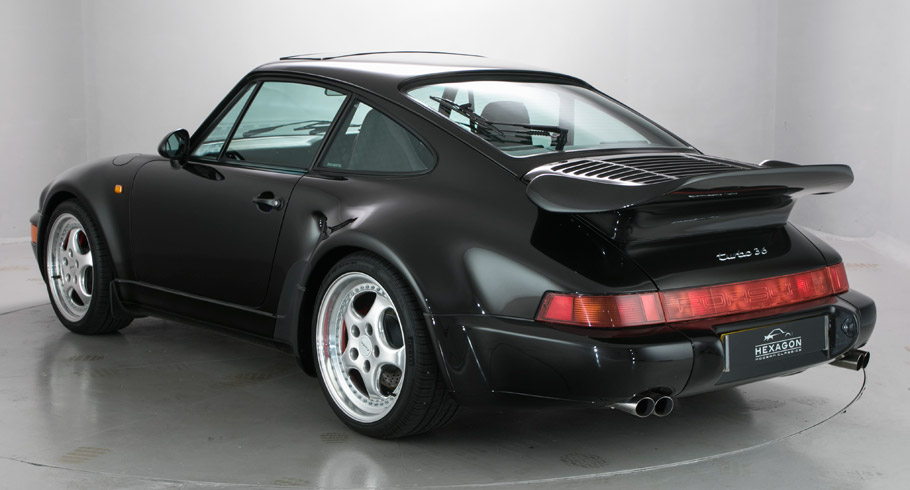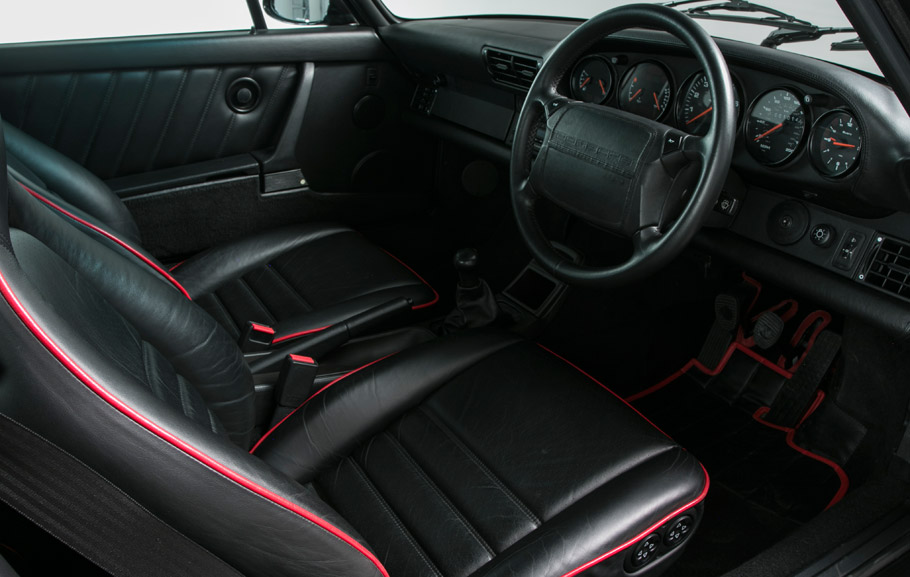 Source: Hexagon