007 SPECTRE's Jaguar C-X75 Made Official Debut in London

SPECTRE is currently running in the theatres and if you haven't watch it already, go and do it immediately. I promise you won't be sorry. It is a tradition that in the Bond series we see some of Britain's most attractive and fastest vehicles. This time the movie is seized by appearance of one tough Jaguar, called C-X75.
The supercar made its public debut in London at the 800th Lord Mayor's Show this weekend. This is an electric hybrid concept car, which was created by Jaguar Land Rover's Special Vehicle Operations in collaboration with Williams Advanced Engineering. During the event, it was driven by SPECTRE's stunt driver Martin Ivanov (yes ladies, this handsome man on the pictures). He drove the car on 14th November as part of the annual two-mile parade.
SEE ALSO: James Bond SPECTRE: Vehicles Revealed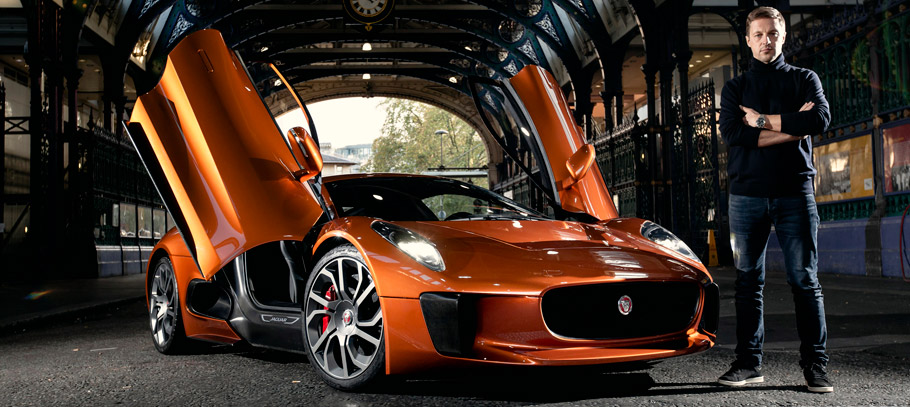 He actually said that he was really excited to sit again behind the steering wheel of the Jaguar C-X75. Ivanov also recalled that it was a memorable experience driving this car during filming in Rome. Although the supercar was driven by Ivanov, in the actual movie the personage, who uses it, is Hinx. The vehicle is featured in one of movie's high speed car chase.
In addition, at the event the bespoke car was accompanied by the XE sports saloon, the F-TYPE and two bespoke Range Rovers. And as a matter of fact, this appearance marked the start of Jaguar Land Rover's partnership with HMS Queen Elizabeth, the Royal Navy's future aircraft carrier and flagship. The aircraft carriers will be the biggest and most powerful warships ever constructed for the Royal Navy.
Source: Jaguar