Jaguar C-X75: Hybrid Supercar Prototype Without Equal [VIDEO]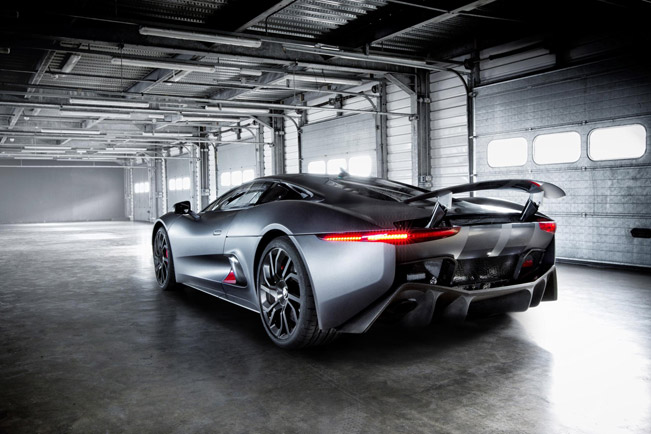 Just two days after the release of official images, Jaguar is now disclosing a video, which shows the potential and capabilities of the new Jaguar C-X75 Prototype.
The film concentrates on behind-the-scenes information of the car's development. It is named: C-X75 – A hybrid supercar prototype without equal. In the video are featured opinions of vehicle's lead programme engineers and in addition it reveals the challenges which they had to overcome in developing this car.
Their main goal was to produce a prototype which has a Vmax of 220 mph, but still can produce fewer than 89g of CO2 per kilometre and can even run with zero emissions for up to 60km. In fact, this Jaguar is based on the C-X75 Concept which came to light in 2010.
In just two years, the advanced engineering team has created an all-wheel drive, plug-in parallel hybrid electric vehicle (PHEV) with the world's highest specific power engine and Jaguar's first carbon composite monocoque chassis.
Furthermore, some of the highlights in the development of C-X75 prototypes include cutting-edge hybrid technologies, carbon composite materials and advanced design solutions pioneered in association with Williams Advanced Engineering.
To go further into details, the C-X75 has a combined power output in excess of 850 hp (625 kW) and 1000 Nm (738 lb-ft) of torque. These numbers were made possible thanks to the state-of-the-art, Formula 1-inspired, 1.6-litre dual-boosted (turbocharged and supercharged) four-cylinder powerplant. The latter produces 502 hp (370 kW) at 10,000 rpm and is coupled with the highest torque and power density electric motors in production, which generate a further 390 horsepower (297 kW).
The battery pack hidden in the C-X75 is the PHEV one which is capable of delivering more than 300 kW over the full state of the charge window. The aforementioned facts and numbers contribute to the logical conclusion that the acceleration time of this model will be stunning.
To be more precise, the car covers the run from standstill to 100 km/h in less than 6 seconds, thanks to its advanced 7-speed automated manual transmission that allows gearshifts in fewer than 200 milliseconds.
JAGUAR C-X75: TECHNICAL SPECIFICATION
Engine
1.6-litre turbocharged and supercharged in-line four-cylinder petrol, allied with 2 x 150 kW electric motors
Peak Power (bhp@rpm)
502@10,000 (petrol only); >850 (combined petrol and electric)
Peak Torque (Nm)
>1000 (combined)
Range, pure electric mode (km)
60
0-100mph (secs)
<6.0
Top speed (mph)
>200
CO2 emissions (g/km)
<89
Video Source: YouTube
Source: Jaguar