SPEED-BUSTER and the Audi in White: Looks Can be Deceptive, You Know!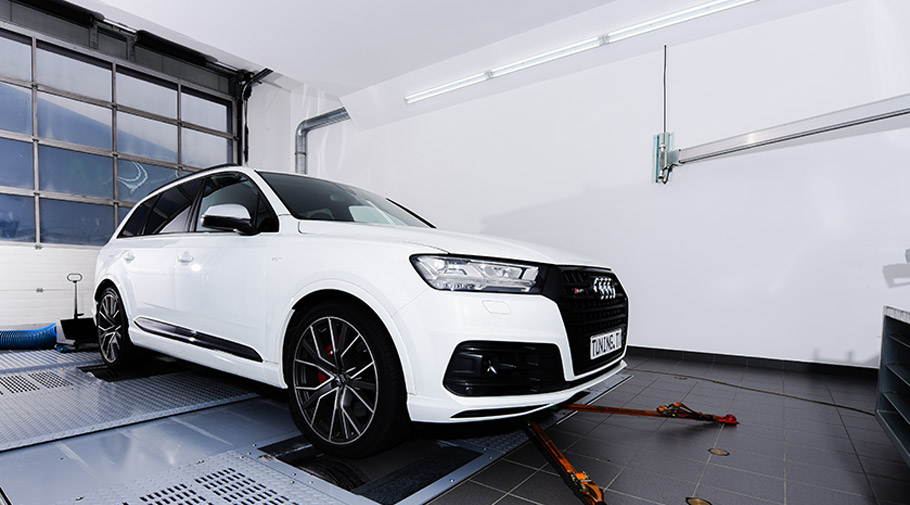 SUVs are awesome! Let's just agree on that, shall we? And for the last 15-20 years all SUV manufacturers have proven that this segment is not only appealing, but has also stood the test of time. Of course, there are some brands and models that are better from another. One of these is Audi's trustworthy Q7 machine.
We won't be telling you one more time how cool this machine is. What we will do instead is tell you a story of a tuning studio that was not impressed with the stock model and dared to ask for more. From itself. Indeed, we are talking about SPEED-BUSTER team and their latest tuning project. This time the lucky vehicle is a mid-2015 SQ7 vehicle with a bi-turbo 4.0-liter diesel power unit with 435hp/320kW and 900Nm of torque.
What this sweetie has undergone is just astonishing: SPEED-BUSTER team has the opportunity to add more power and increase the overall road performance, stability and vehicle confidence. The final projects adds a kick of 84hp and 138Nm of power that altogether result in a total of 519hp/1,038Nm. Massive, isn't it?
 SEE ALSO: Menacing and muscular: fostla.de's own vision of a perfect Audi vehicle
Also, there is an exclusive Multi-Channel Chiptuning-Box Plus thing that gets the data of all the sensors, proceeds the information in real-time and forwards it towards the ECU. This, in other words, means 15 per cent improved fuel efficiency. Sweet.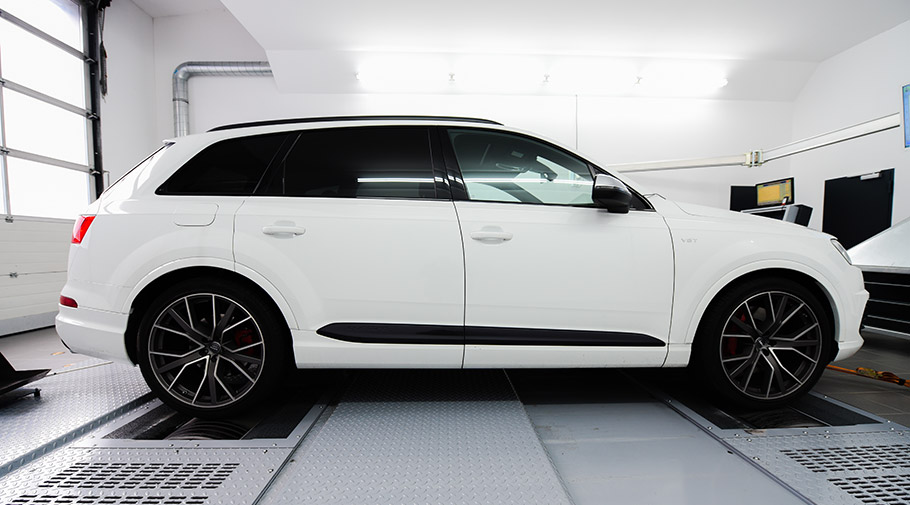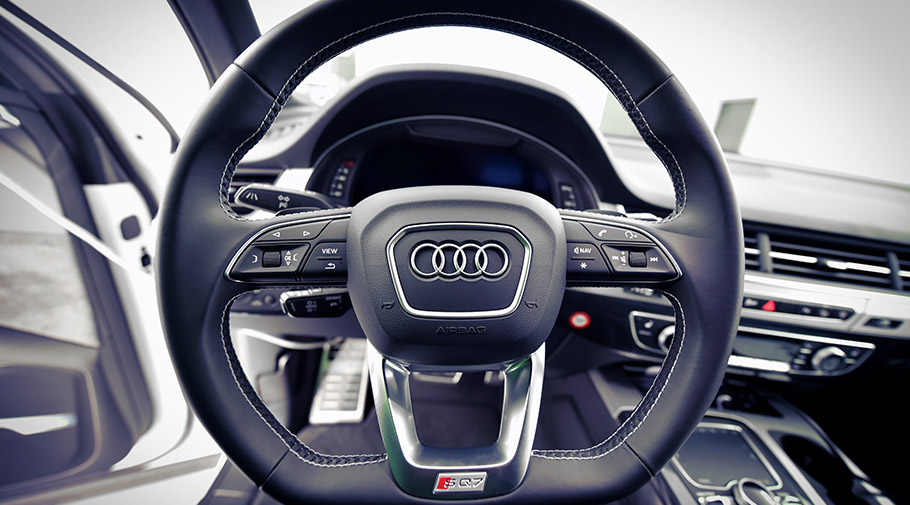 So, do you like it? We most certainly do!
Source: SPEED-BUSTER