speedART forged 23" CTS for Cayenne II, Q7 and Touareg
The tuning company speedART has introduced CTS-FOREGED 23" alloy wheels. The weight of a monobloc wheel is just 16,7 Kg, which practically is the same like an original cast 20" wheel.
The multi-spoke design features bi-color paint and the wheels are protected by a clear coat which give the polished spokes a very exclusive touch.
The dimensions are 11J x 23" and they are made especially for all Porsche Cayenne, Audi Q 7 and VW Touareg - LK 5x130. Of course, the wheels are TUV-homologated and produced in Europe under very strict regulations of quality and safety.
Definitely, these wheels will give your SAV better looks, especially, when the rims are fitted with extremely low profile tires.
The prices are not announced, yet.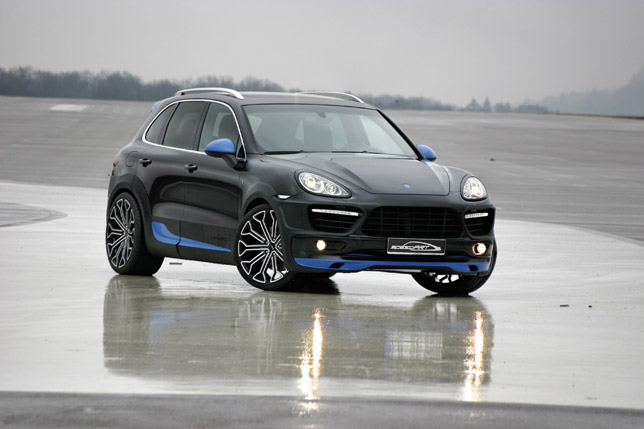 Source: speedART