SsangYong e-XIV Concept to be Revealed in Paris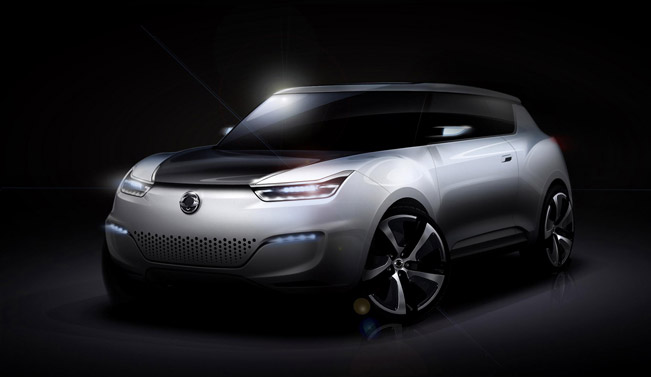 SsangYong e-XIV Concept is going to be officially revealed at the 2012 Paris Motor Show. This is an environmentally friendly electric car concept, named e-XIV.
The e-XIV abbreviation stands for exactly the following: electric − eXciting user Interface Vehicle. This EV concept has been included within the SsangYong XIV design series and the B-segment CUV (crossover utility vehicle).
In fact, this concept is a "Range Extender EV" electric car which in addition is also self-chargeable by using a small petrol engine. This allows the vehicle to overcome the issues of limited driving distance and battery charging infrastructure.
In particular, the dimensions of the e-XIV concept are: 4,160 mm in length, 1,790 mm in width, 1,575 mm height, and the wheelbase is a 2,600 mm. The glass roof provides enhanced visibility for passengers, while the roof mounted solar cell panels supply pollution free solar energy.
Source: SsangYong