Story Is Not Over Yet. Scion Reveals One Last Beauty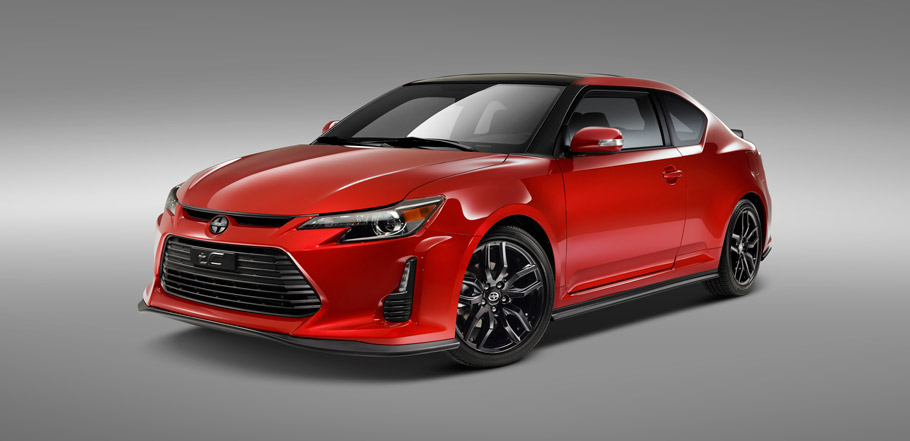 Scion will not die without a fight. There is a final Kei Miura-inspired tC Release Series 10.0, which will be displayed among the most impressive project vehicles at the New York International Auto Show. As it seems, the story will end right where it started 14 years ago. As you might remember, back in the day Scion proudly demonstrated its first concept vehicle and announced a new generation of production series. Aah, the good ol' times..
Definitely brand's commitment to innovations won't die easily as the Scion final Release Series will be brought to life, thanks to Kei Miura, known for his JDM design ideas. Also, the final edition MY16 tC Release Series 10.0 will catch the eye with sweet performance rates, elegant exterior lines and neat interior additions.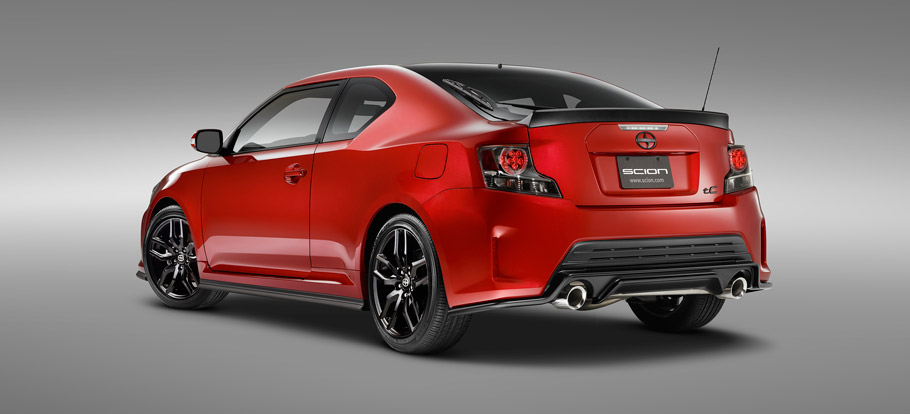 Key features include the new Barcelona Red and the additional Aero Kit with lip spoiler, rocket panels, rear lower spoiler and deck spoiler. In terms of performance and drivetrain system, the vehicle includes TRD performance lowering springs, reduced center of gravity, TRD perfomance dual exhaust and others.
SEE ALSO: What Happens When You Optimize the Engine of BMW 220i and Turn it Into MC320 Project?
The cabin, on the other hand, does not look that super-ultra modern and stunning, but offers some handy features as sport-tuned seats, red accent stitching, exclusive Release Series carpet floor mats, red seat belts and some badges to complement the special edition.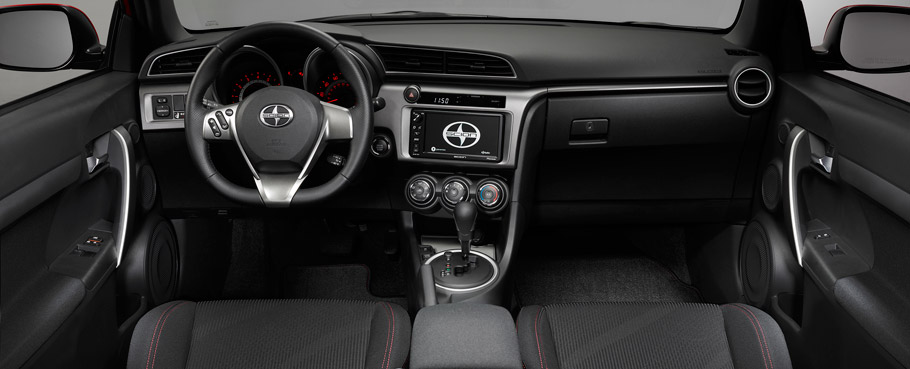 Source: Scion