Slayer- and Riley Hawk-Inspired Scions Teased Ahead of SEMA Reveal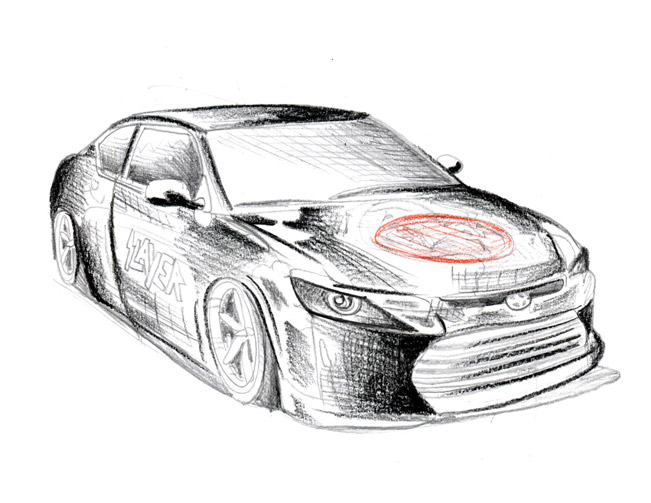 Specialty Equipment Manufacturers Association Show is approaching and some automobile companies have already released some visuals to teas the public. We are speaking here about Scion, which has released two sketches giving a sneak peek at a Riley Hawk- and Slayer-Inspired vehicles. Obviously the new customized SEMA-bound vehicles will be entirely inspired by metal, music and some serious skateboarding.  At the event, Scion will debut the Scion x Slayer Mobile Amp tC for heavy metal band Slayer and the Scion x Riley Hawk Skate Tour xB for pro skateboarder Riley Hawk.
The metal band Slayer has a look, sound and approach all its own. This style is carried into the tC sports coupe's exterior look and band-inspired details. Inside, the vehicle has been transformed into a multimedia machine with amps, towers of speakers, a custom mixer and a 32-inch monitor for media playback. The build process is lead by Mike Vu of MV DESIGNZ.
The other car pays tribute to Hawk's skateboarding career. His xB ride features high-end sound system, space for skateboards and classic orange and yellow striped paint job. Details like bubble windows, interior wood grain paneling, an 8-track player and requisite shag carpet make it a rolling, retro hangout spot. Scott Kanemura of KMA Productions is leading the built of this project.
At the show, there are also three other vehicles, which will be joining the aforementioned duo. The trio will consist of FR-S sport coupes designed by partners as part of the 10th annual Scion Tuner Challenge. For those willing to see the Slayer tC and Skate Tour xB, there will be opportunities to do this at Scion events later in this year.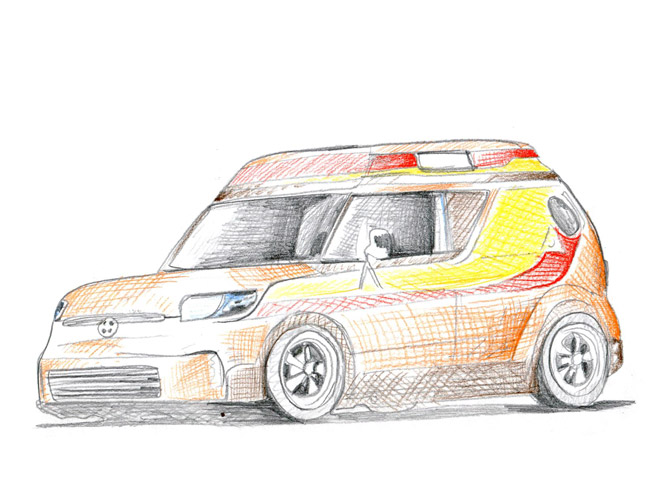 Source: Scion