Subaru BRZ 2013 To Handle Like No Other?
Brace yourselves as Subaru is about to unveil the latest 2013 rear-wheel drive BRZ sports car. Day and place – as soon as the NAIAS in Detroit kicks off. Baring the typical Subaru pedigree, the BRZ spirit will be all about handling. Sales are expected to start late at Spring.
So why not AWD like most Subarus out there? Well, to achieve exceptional handling, Subaru engineers have figured that they need the lowest center of gravity achievable. Therefore an AWD system was deemed too complex and restrictive while with a RWD system the engine can be mounted pretty low. The whole car weights no more than 2,700 lbs and it will be powered by a 2.0 liter, 200 horsepower, 7400 rpm doomsday device. And because it is a compact flat (boxer) engine, technicians have the freedom to put it where they want it to in order to achieve perfect weight distribution and center of gravity.
The slippery looks scream of racing genes all around – 50.6 inches of height, a sloping roof line, miss maxi type fenders and short overhangs. Don't despair though, because Subaru promise everyday practicality to go along with the lunacy – seating for four, handy boot space and generic passenger safeness.
It's an ambitious project this but we are definitely ready to fall in love. For we play the waiting game.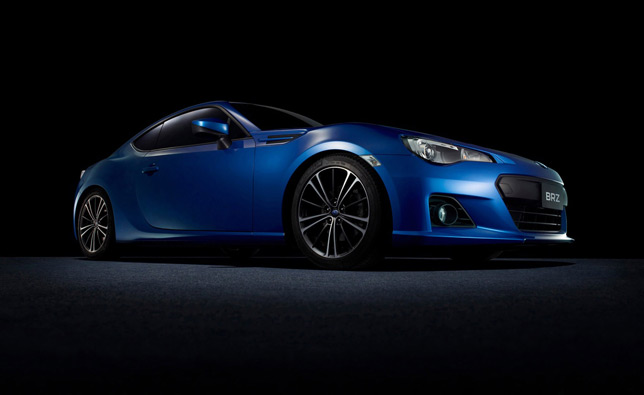 Source: Subaru