Subaru BRZ - "Best of 2013" Winner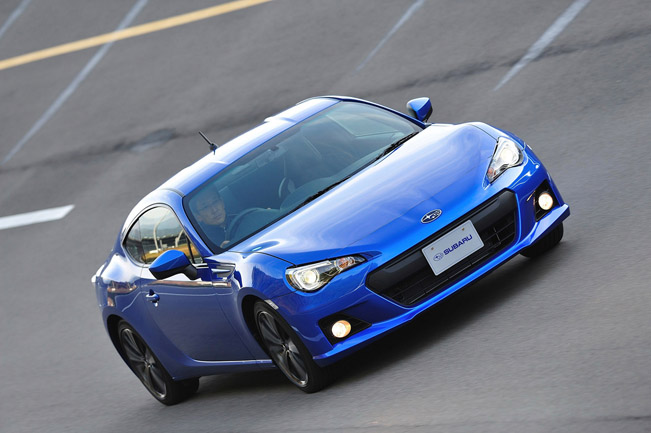 2013 Subaru BRZ Sport has been named "Best of 2013" by Cars.com. The RWD sports car delivers pinpoint handling precision and an unmatched driving experience for sports car enthusiasts of all skill levels.
"As the first sports car to win our top honor, that says as much about the American car market as it does about our criteria. We look for value, quality and innovation," commented Patrick Olsen, Editor in Chief, Cars.com.
The one and only purpose of the BRZ is to bring driving pleasure, that's why the manufacturer has created a light car with an ultra-low center of gravity and precision steering. The naturally aspirated 2.0 liter BOXER engine with 200HP is powerful enough to satisfy even the most demanding customers.  Furthermore, the BRZ is a sports car that does not sacrifice everyday comfort and practicality.
It features 2+2 layout with a folding rear seat, so there is sufficient cargo space to transport four race tires and tools to track days. Combined with the Subaru brand's renowned safety and quality, the BRZ is a sports car with practicality as well as performance.
The BRZ went on sale in Spring 2012 to strong media reviews and contributed to Subaru's fourth consecutive year of sales records.
The Subaru BRZ was co-developed with Toyota Motor Cars and the Scion-branded FR-S also received the Best of 2013 award.
Source: Subaru