Subaru BRZ STI Concept at the 2012 AIMS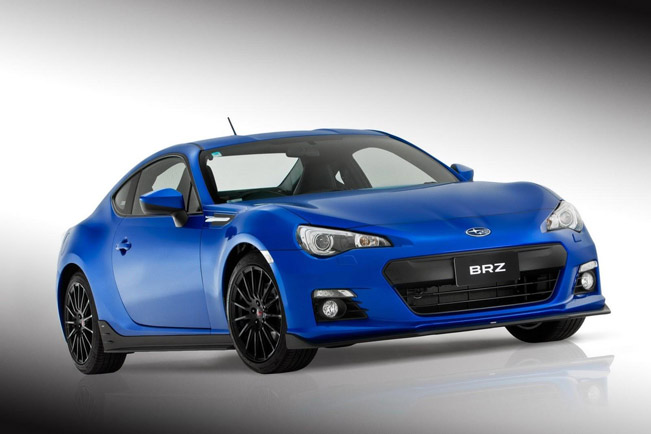 Subaru has unveiled their latest sports car – BRZ STi Concept at the 2012 Australian International Motor Show. The car comes with a complete aerodynamics package and some other interesting upgrades. It is also expected to hit the market really soon.
"All indications are that many BRZ buyers want to add some performance touches to their cars and choosing genuine Subaru equipment offers great design, quality and peace-of-mind that aren't necessarily guaranteed by after-market suppliers.", commented Nick Senior, Managing Director, Subaru Australia.
The STi is respected worldwide by car enthusiasts for its high quality range, all tested to the same rigorous quality control standards as Subaru's vehicle range.
The STi package includes:
Front under spoiler
Side under spoiler
Boot lip spoiler
Flexible tower bar
Wheel nut set - black
17-inch alloy wheel
Coil spring set
Quick shift gear lever
Sports muffler
Gear shift knob
Push start switch
Rear under diffuser
Instrument panel trim
Stay tuned for more information and price list!
Source: Subaru