TEASER: Subaru BRZ STi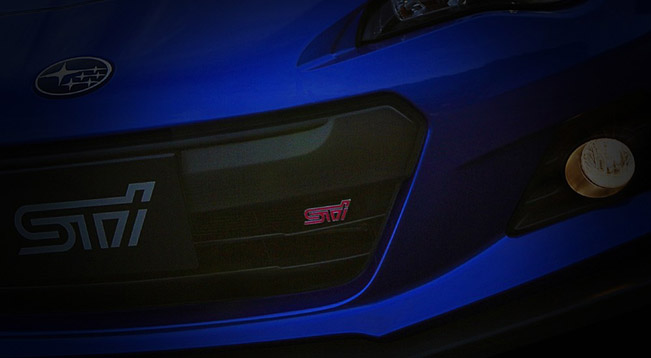 Subaru has jut officially teased its new BRZ STi model with several images that show some elements of the car. The upgraded version of the two-door sports coupe was revealed on brand's Japanese web site.
There is no information disclosed so far and there are plenty of unanswered questions. We re wondering about how much more power will the model have, will it be turbocharged, will it include AWD, etc. In fact, STI's modifications are likely to put more attention on the BRZ's emblematic dynamic capabilities.
From one of the images released we can conclude that architecture of the model will definitely be focused on the purity handling and this raises the expectations that the car will deliver more dynamism and joy of driving.
The regular 2013 Subaru BRZ was officially launched on the Malaysian scene in June this year. It is being equipped with six-speed auto box, but a six-speed manual is available through special order. The official details of the BRZ STi are still to be announced.