Subaru Family Will Be Granted With Additional Standard Features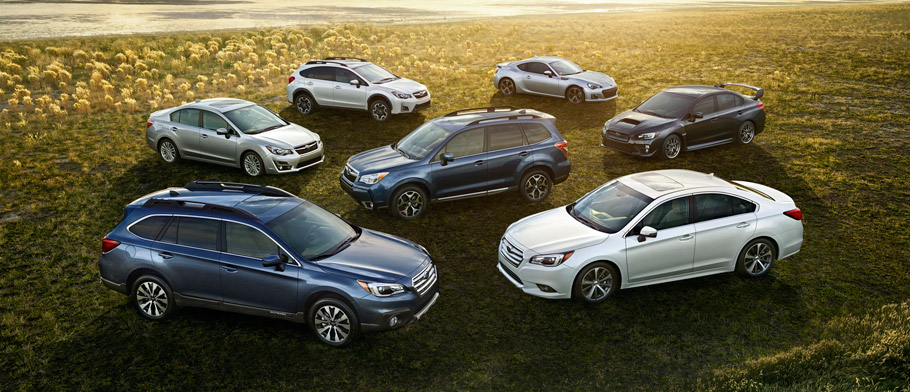 Subaru announced that the Automatic Emergency Braking system will become a standard feature for all of brand's lineup in the US by 2022. Cool, right?
As you might know, Subaru is one of the 20 automobile manufacturers that received excellent scores by the US Department of Transportation's National Highway Traffic Safety Administration (NHTSA) and the Institute of Highway Safety (IIHS).
The Automatic Emergency Braking System (AEB) contributes to preventing crashes and reduces their severity by engaging the brake system instead of the driver. What the AEB does is to use on-vehicle sensors such as radar and cameras to detect imminent crash, warn the driver and apply the emergency braking, when needed.
Based on tons of evidence that the AEB system actually works effectively, NHTSA and IIHS have created numerous challenges for Subaru and its renowned system, which were no match for all the engineering masterminds of the brand.
SEE ALSO: 2016 Subaru Outback Takes Home a Prestigious Award
Furthermore, IIHS researches has found that the AEB system reduces the rear-end crashes by the incredible 40 per cent. Also, the earliest NHTSA tests show that the use of AEB has prevented a total of 28,000 crashes and 12,000 serious injuries. Sound good, right?
By far the Autonomous Emergency Braking system has been installed on the 2016 Subaru Legacy, Outback, Forester, Impreza, WRX and Crosstrec vehicles. Also, they are geared with the award-winning EyeSight Driver Assist Technology. All of these models earhed the 2016 IIHS Top Safety Pick+ award.
SEE ALSO: Subaru Announces Details for 2016 Legacy and Outback Models
By all it looks like Subaru makes a great leap forward in delivering safe and utilized vehicles. So, what do you think?
Source: Subaru