Subaru Teases 2015 Legacy Ahead Of Chicago Debut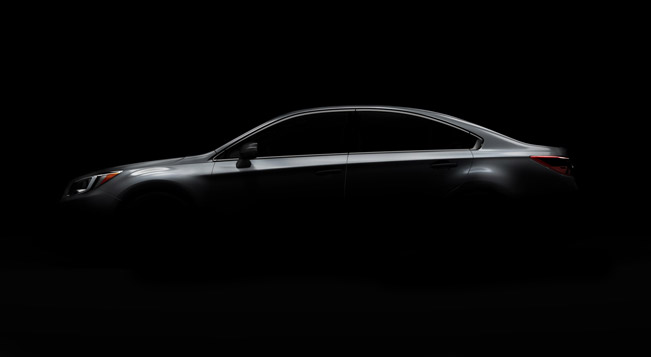 2015 Subaru Legacy Concept was introduced in November last year during the Los Angelis Auto Show. The model was designed with to celebrate the 25th anniversary of the Legacy model and also offered a glimpse of what the future models in the line-up would look like.
Almost four months later, Subaru is putting into practice its promise and releasing the first teaser image of the new 2015 Legacy production sedan. The vehicle is set to debut on 6th of February at the 2014 Chicago Auto Show.
What we can conclude from the image is that the new Legacy will offers a sleeker, more coupe-like profile next to the faster windshield rake angle and narrower A-pillars. This contributes towards the sporty and modern appearance of the model.
Subaru stated that the Legacy will be a mid-size sports sedan that will deliver improved driveability and functionality while achieving a design required for a flagship model with a quality feel. It will sport a design infused with functionality in terms of roominess and visibility and will embody the design direction proposed by the Legacy Concept.
The Japanese brand didn't reveal much in addition to this, so we have to wait until the official premiere. Whether the production sedan will look like the concept model will become clear in less than a week. Till then you can take a sneak peak of what the concept looks like: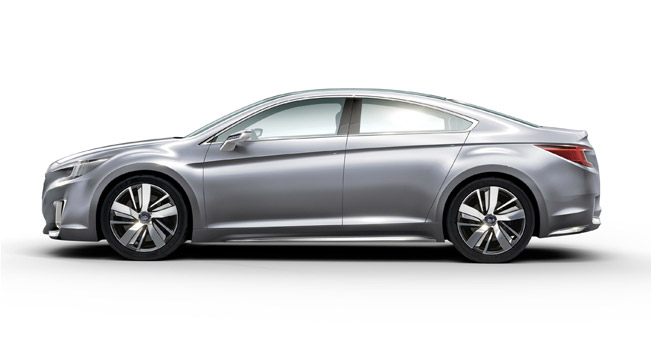 Source: Subaru