Superchips Abarth 500
Abarth 500 get some more boost from SuperChips ltd. The specialists has worked its magic on the Abarth's Bosch MED7.9.10 engine management system to enable the 500's 1.4-litre turbocharged engine to deliver some more power.
Still, the reliability doesn't suffer at all, because everything is carefully tested on dyno. The ECU remap gives enhanced performance without any side effects.
Originally, the 1.4 litre turbocharged petrol engine delivers 135PS (99 kW) at 5500RPM and 180Nm (130 lb-ft) or 206Nm (152 lb-ft) in sport mode at 3000RPM. The tuning gives another 22PS (16 kW) and 46Nm (34 lb-ft), meaning that you'll have 167PS (115 kW) at 5654RPM and 226Nm (164 lb-ft) at 2942RPM.
On the road, this means significantly improved in-gear acceleration, making journeys more exciting, overtaking safer and fast driving more fun. In conjunction with Superchips attention to detail to ensure sharper throttle response, the end result is an Abarth 500 that feels considerably sharper than before!
The Superchips Abarth 500 upgrade requires installation at one of approximately 80 Superchips performance centres and is covered by a full Customer Service Guarantee and an industry-leading 12 month / 30 000 supplementary full vehicle warranty.
The Superchips ECU remap is available now directly from Superchips and its UK dealer network, priced at £455 and will fit on all Abarth 500 cars from February 2009 onwards.
Superchips – don't compromise, optimise.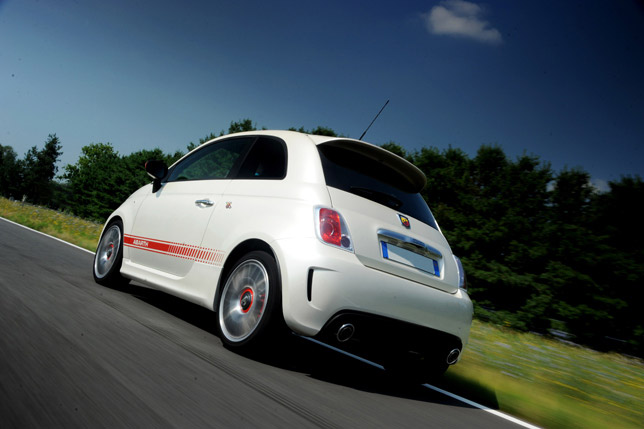 Source: Superchips