Superchips Gives More Horsepower to Vauxhall Astra GTC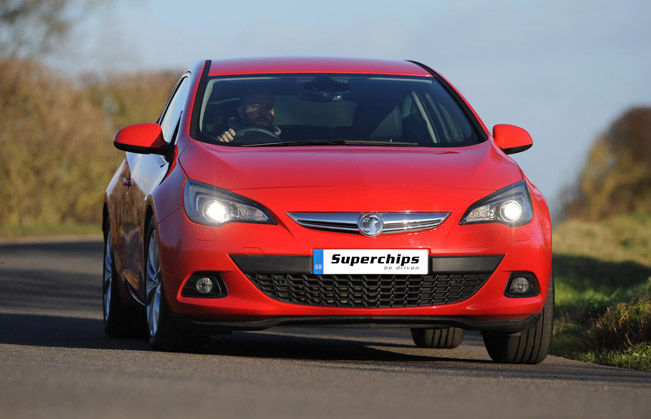 Superchips Vauxhall Astra GTC now has extra performance for its new GM 1.4-litre petrol turbo powerplant. The technicians from Superchips, are offering a great ECU Remapping program, which enhances the 1364cc 120 hp (88 kW) 1.4T motor.
Through chassis dyno and road testing, Superchips has developed a performance Bluefin ECU remap which improves its power output while at the same time retaining factory failsafe protocols and reliability levels.
The Superchips Bluefin ECU remap produces additional 22 hp (16 kW) at 5428 rpm, with progressive increases throughout the rev range from just 1700 rpm all the way to the powerplant's 6250rpm limiter. Torque outputs are similarly enhanced, with the Superchips remap producing noticeable gains from 2500 to 5000 rpm. In fact the overall increase in the torque here is 36 Nm (26 lb-ft) at just 2557rpm.
The consequence of the modifications done are more liveliness of the Vauxhall, more exciting driving and enhanced fast cruising, overtaking and load carrying performance .Yet this extra verve doesn't come at the expense of fuel economy.
The reason is the combination of the additional low-speed torque and the extra efficiencies, meaning that if the car is driven in a "like for like" manner then standard fuel economy levels will be retained.
Source: Superchips