Superchips Power Upgrade for Ford EcoBoost Range
Superchips – the guys from Buckingham that deal exclusively with ECU remapping - have come up with "Bluefin Plug-in and go" product for the Ford EcoBoost range – think in terms of Ford C-Max, Grand C-Max, Focus, Galaxy, Mondeo and S-Max.
At a glance, "Bluefin" might sound like it's something you install on your browser but the fact is, this is one potent piece of technology. Well, it is as easy as installing an add-on on your browser, it's just that your are doing it on your Ford or more specifically the On Board Diagnostic port in it. Just plug in the the Bluefin handset there and follow the instructions on screen. If you do however experience difficulties with the installation process, you can always turn to one of the approximately 80 UK Superchip centers.
Applicable to the 148bhp, 158bhp and 178bhp variants of the turbocharged petrol EcoBoost, this gadget will increase the power output as following:
150PS 1.6-litre Ford Ecoboost C-Max, Grand C-Max and Focus models Superchips' Bluefin gains 30bhp @ 5341rpm and 51Nm @ 1923rpm
160PS 1.6-litre Ford Ecoboost Galaxy, S-Max and Mondeo models Superchips' Bluefin gains 34bhp @ 5341rpm and 59Nm @ 1923rpm
182PS 1.6-litre Ford Ecoboost used in Ford Focus Superchips's Bluefin gains 20bhp @ 3760rpm and 44Nm @ 1923rpm
Put simply: more power, more torque and more fun. More is always better, right? Supposedly one would also spend more time at gas stations but to assure us, Superchips have given their word that the overridden engines retain "high levels of fuel economy and driveability". If for some reason, you need the old figures back, the process is completely reversible. The "stock" data is stored in the module and is within your grasp.
To get one, you just have to cough up £445 ($702). For that you also get a Customer Service Guarantee and a 12 month/30,000 miles full vehicle warranty.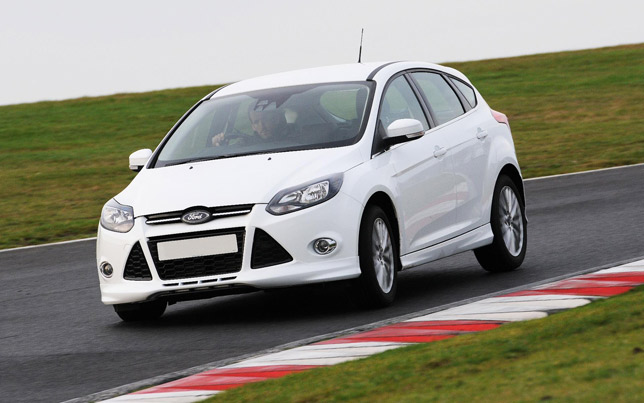 Source: Superchips