Switzer BMW M5 F10 - 700 HP and 867Nm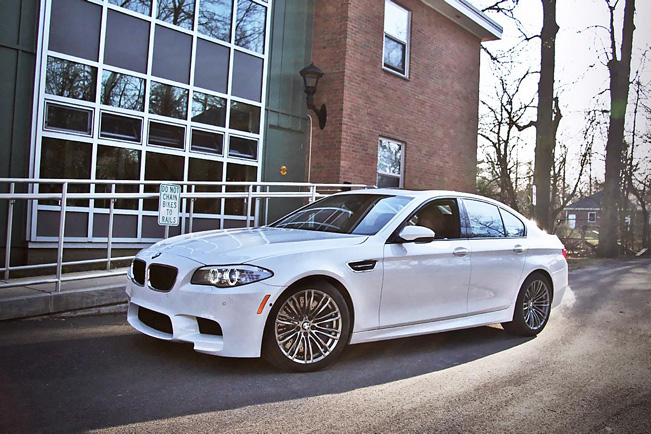 Switzer Performance has announced their tuning package for the powerful BMW M5 F10. The price is just $6,995 , but for this amount of money you will get a power boost of whopping 140HP.
The performance package includes a new sports exhaust system, high-flow drop-in air filters and a removable engine control module. The result as we mentioned is 140HP (103 kW) and 187Nm (138 lb-ft) of torque. Totally, the 4.4 liter twin-turbo V8 develops 700HP (515 kW) and 867Nm (640 lb-ft) of torque.
Other upgrade is carbon-nano brake pads and Signature alloys for all 2013MY M5 cars.
Source: Switzer